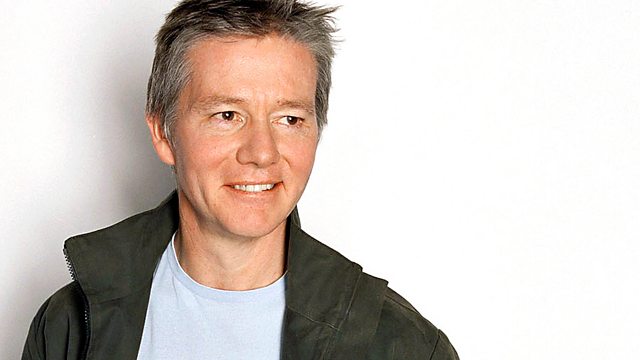 04/08/2014
(12/12)
If you sprinkled some sweetness onto a Cambridge tutor, a computer network and a little bit, to which places would it take you?
The final match of the 2014 series pits Northern Ireland against Wales, with Tom Sutcliffe in the chair. Today's result is crucial to the final Round Britain Quiz rankings for this year, with Northern Ireland set to be the overall series winners if they win today.
Polly Devlin and Brian Feeney play for Northern Ireland, opposite Myfanwy Alexander and David Edwards for Wales. They'll need all the arcane and apparently-unconnected snippets of knowledge they can muster, in order to make any sense of the cryptic questions. You can play along by looking at the questions on the Round Britain Quiz pages of the Radio 4 website.
This week's final match, by Round Britain Quiz tradition, is made up entirely of questions suggested by listeners in recent months.
Producer: Paul Bajoria.
Last on
Questions in this programme
Q1  Northern Ireland
(From Roger Markman) Why would you be all right with a drill that's a misnomer; a high-velocity mammal, also a misnomer; and one very close to Royalty in four suits?
Q2  Wales
(From Diana Gillooly) If you sprinkled some sweetness onto a Cambridge tutor, a computer network and a little bit, to which places would it take you?
Q3  Northern Ireland
Music Question (from Ivan Whetton)
How could the first three constitute the fourth?
Q4  Wales
Music Question (from Richard Freeland)
Explain why these clips might have helped break a record for a Real jumper. 
Q5  Northern Ireland
(From Trevor Lewis)  Please explain how, 100 years ago, millions came to be protected from the legacy of a Lieutenant General by Monsieur Adrian – quickly followed by Mr Brodie's soup bowl and Herr Schwerd's fireside receptacle.
Q6  Wales
(From Roland Howell) Why might a nominally sedentary warrior; a lead seal affixed to an edict; and one with whom Pasiphaë fell in love, together be dismissed as nonsense?
Q7  Northern Ireland
(From Cameron Hall) Why might Ray Charles be thinking about a painter of flowers, the land of the Kartvelians, and the waters off Vancouver?
Q8  Wales
(From Bob Salmon)  What do a nebulous approach to computing, Ray Bolger's stuffing, Boston's airport, and thirty seven and a half gallons of herring, have to do with a culinary heroine often seen near Hollywood?
Last week's teaser question and answer
Eliot, Welles and Gordon Murray all had one; who, foolishly, went after many more?
This was about mills or windmills. Dorlcote Mill is the eponymous mill in George Eliot's novel The Mill on the Floss. Welles is Orson Welles, whose famous radio adaptation of The War of the Worlds (broadcast as a Hallowe'en special of The Mercury Theatre on the Air in 1938) had the Martian invasion beginning in the small town of Grover's Mill. Puppeteer and film-maker Gordon Murray created the mill at Camberwick Green, tended by Windy Miller. And the character who foolishly went after many mills is Don Quixote, 'tilting' at windmills which he mistook for giants, in the Cervantes story (published in two volumes, 1605 and 1615).