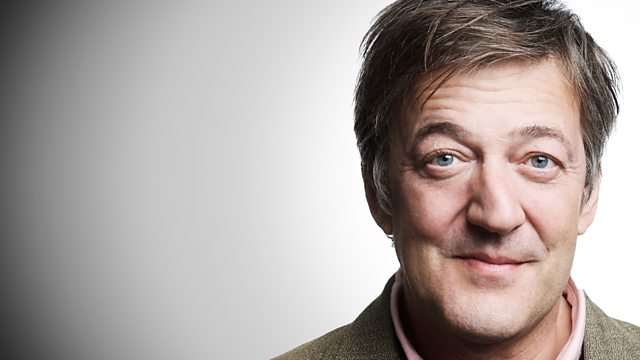 Language and magic have a mysterious relationship, which is probed in this programme by Stephen Fry. It's a beguiling, secret world in which magicians and psychologists feel equally at home. The common factor - nobody knows exactly how either works.
Derren Brown, illusionist and mentalist, is Stephen's guest. He describes how the idea of magic features in his work, how the art of persuasion is akin to magic, and how some people are more susceptible than others to this mysterious - largely verbal - art. Derren also exerts an amazing power over Stephen, despite them being two hundred miles apart. And he does it using words alone.
From a psychological and neuro-scientific angle, Dr Steven Pinker examines the idea that language itself is a form of magic and the use of words give us the power to change our perception of reality.
And we venture into the coven of Davenport's Magic Shop to meet some young Harry Potters trying out their stage patter. Magic Circle Vice President Richard Penrose leads us to a safe containing the first ever glossary of magic terminology -The Discovery of Witchcraft - and utters some magic words he then refuses to explain.
Folklorist Juliette Wood offers some theories as to the origins of taboo words like Hocus Pocus and Abracadabra. Philip Pullman talks about the magical effect of poetry. And Stephen himself conjures another poetic figure from history, the great Magus Prospero from Shakespeare's The Tempest, to demonstrate Shakespeare's use of magical language to create new worlds.
Producer: Sarah Cuddon
A Testbed production for BBC Radio 4.
Last on
More episodes
Previous
You are at the first episode