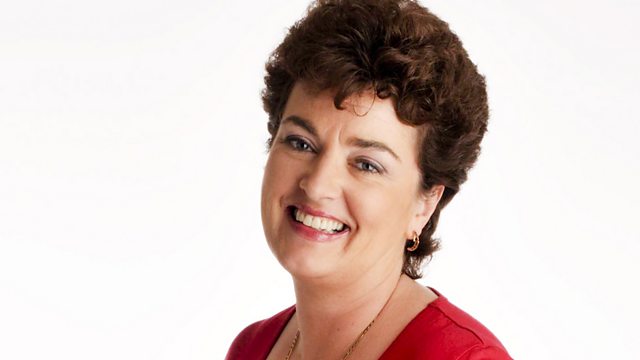 02/08/2014
Anne Marie McAleese with the people, places and stories that make Northern Ireland unique.
Last on
World War Centenary
Monday is the 100th anniversary of the day Britain declared war on Germany , marking the beginning of four years of conflict that cost countless lives. For the past 20 years Alistair Harper has been researching the names of local people from Limavady who were lost in the war, and adding their names to the memorial. We speak to him today ahead of a special centenary event which will re-dedicate the War Memorial.
The memorial re-dedication will take place on Monday 4th of August  at 8pm followed by a talk and candle lit vigil.
For more information contact Limavady Tourist information centre
02877760650
Supplying the Front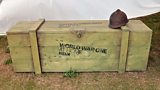 As the 'WW1 at Home' series continues on BBC Radio Ulster, Jenny Witt brings us one story from Kinnegar near Holywood. Throughout the war soldiers and their horses needed millions of tons of food supplies, hay, leather and other essential provisions. Many of which were sent from the island of Ireland
Military historian Dr Tim Bowman from the University of Kent explains how thousands of men were sent out in search of what was needed.
You can find out more about World War One at Home on our webpage
Such Folly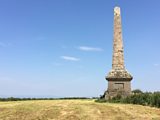 In your travels here and there you might have spotted the odd little piece of architecture which seems to serve no obvious purpose. Helen has been finding out about these towers, monuments and ornate buildings which are known as Follies.
There are 100's of follies dotted across the country many of which are in a poor state of repair. That's where The Follies Trust comes in. Helen met chairperson Primrose Wilson to discover the Beresford Monument on the Ballyquin Road between Limavady and Dungiven.   
You can find out more aboutt the Follies Trust on
Holiday Town Heritage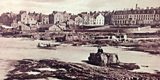 Portrush has been a favourite holiday destination for generations of people. But perhaps because of that familiarity the unique history of the town has often been over looked. Ronan Lundy meets two men who want to change that. John Mc Nally and John Moore are members of the recently formed Portrush Heritage Group and between them paint us a picture of the bygone eras of Portrush. 
You can find out more at
https://www.facebook.com/PortrushHeritageGroup
Or by calling Portrush tourist information on 028 7082 3333
Donaghadee Lifeboat Festival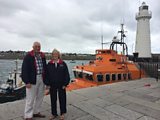 Off to the coast now and Donaghadee where their annual festival kicks off later today.  A place famed for it's harbour and lifeboat service you'd be right to expect the quay to be a hub of festival activity.  Helen headed down there earlier this week for a sneak preview and a chat to Alan Couser the Lifeboat Station's Operations Manager.
The Donaghadee Lifeboat festival runs for the next fortnight. You can find out more at www.visitdonaghadee.com
Centenary Wood
We've already been talking about marking the 100 years of the outbreak of World War One, but this week, a more permanent memorial was being planned on the banks of the River Faughan outside Derry. It's a Centenary Wood, one of four in the UK that the Woodland Trust have designated.
We talk to Patrick Cregg who is the director of the trust in Northern Ireland.  
You can find more information at
http://www.woodlandtrust.org.uk/donate/centenary-woods/
Wicker Man Festival
It might be a sinister film that pops to mind when you hear "Wicker Man" but we can promise you nothing but fun you if you attend the Wicker man festival in Navan Fort. We talk to John-Paul Coyle about the Celtic festival of Lunasa, warriors, the and of course, The Wicker man.  
Tickets are available at