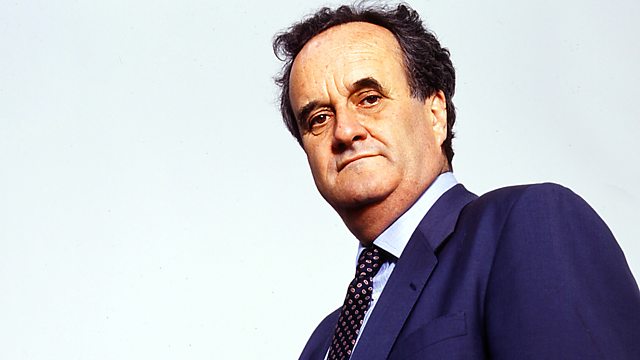 DNA and the Divine
CORRECTION: Please note that, in this programme, Joseph Addison's Spacious Firmament on High is referred to as a hymn. However, the music used is, in fact, a setting of the poem as an anthem by Bernard Rose.
In this week's edition, Mark Tully considers whether the discovery of DNA is evidence for or against the existence of God.
He discusses DNA with the Professor of Science and Religion at Oxford University, Alister McGrath, who welcomes the debate between theists and atheists and believes the truth lies between the two sides of the argument.
Together, they question whether genetic codes could have come about randomly, and why a loving God might create something that can transmit pain and disease between generations.
The programme looks at how evolving Christian theology can accommodate new scientific discoveries, and warns against too much faith in DNA to answer the big questions about God, or about ourselves.
Featuring music from Haydn, Michael Nyman, Gregory W Brown and Bernard Rose.
The readers are Cyril Nri, Frank Stirling and Michael Symmons Roberts.
Producer: Adam Fowler
A Unique production for BBC Radio 4.
Last on
Readings
Natural Selection' from Angels Over Elsinore by Clive James - Clive James makes an argument against the concept of an intelligent designer

Man by George Herbert. - George Herbert takes a metaphysical view of God's ordered universe

Signs of Life: The Language and Meanings of DNA by Robert Pollack - Robert Pollack urges learning the language of DNA that we might learn about ourselves


To John Donne by Michael Symmons Roberts - Michael Symmons Roberts warns us about the limits of the knowledge that DNA gives us