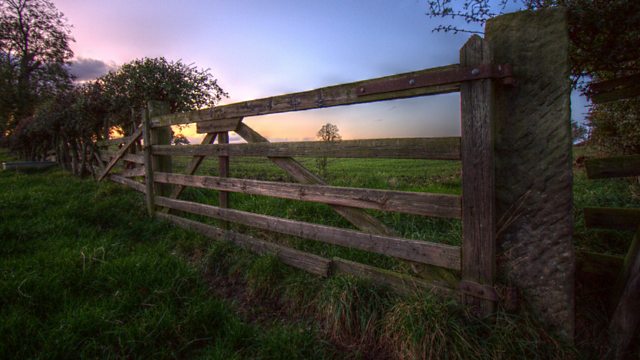 Farming Today This Week: Harvest 2014
You'd be forgiven for thinking, after all that glorious sunshine, the British countryside would be alive with the rumble of combine harvesters and the chugging of tractors loaded with grain. At least that's what Caz Graham had in mind for this harvest edition of Farming Today This Week.
Unfortunately, it rained.
Caz meets Richard Reeves, a tenant on the Tatton Park estate in Cheshire. He grows 750 acres of wheat, barley, oats and oilseed rape and sells his grain locally for animal feed.
Hampered by the wet weather and unable to get to work in the fields, Richard takes the opportunity to discuss global wheat prices, the impact of a strong pound on exports, the quality of this year's crop and the pros and cons of being an arable farmer in one of the rainiest parts of Britain. He also shares his concerns about the National Trust's long term vision for his land - to be taken out of food production and returned to parkland.
We also feature a series of reports on the UK harvest, from the first apples of the season to an update on black grass.
Presented by Caz Graham and produced by Anna Jones.
Last on