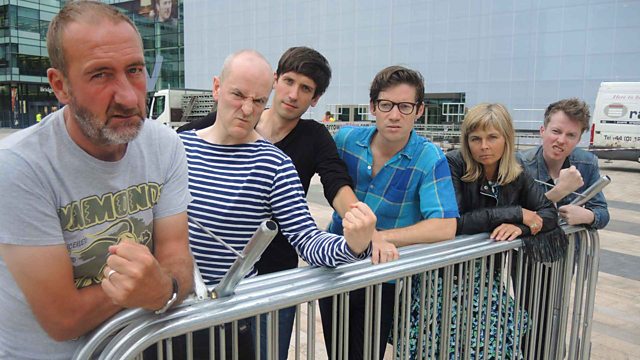 The Vaselines
Marc is joined tonight by The Vaselines.
If you think you've heard the name The Vaselines but you're not sure where, it might have been through Mr Kurt Cobain. They were formed in 1987 by Eugene Kelly and Frances McKee, released two singles and then their debut album Dum Dum in 1989. Oh, and they split up the same week they released it.
Like many others before them they quickly became a cult name over the years, no doubt helped by Nirvana name checking and covering some of their songs. While they didn't carry on as The Vaselines the two founding members did make some collaborations together over the years and even did a joint tour during both of their solo albums in 2006, playing some old material along the way.
The Glasgow band officially made their return in 2010 with only their 2nd album Sex With An X and now in 2014 they've been active for longer than the first time they were around. There won't be another 20+ year wait for an album though as they recently announced a new album V For Vaselines due out in September.
Before that though, they're here to preview the new material for us 6 Music fans.
Last on