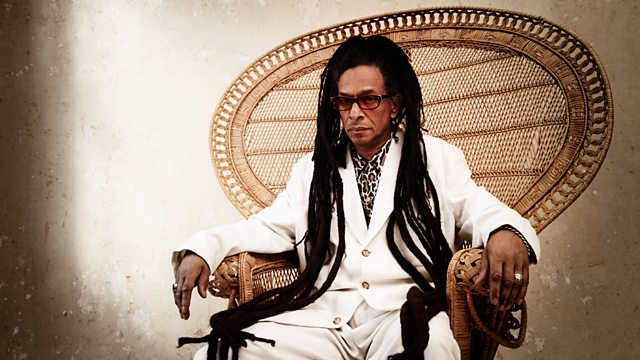 Japan and Crucial Vinyl: Marcus Garvey by Burning Spear
Don reflects on his recent trip to Japan and selects Burning Spear's 1975 classic Marcus Garvey as this week's Crucial Vinyl (an album that has shaped his musical taste and helped to make him who he is). He features three tracks from it and explains why it means so much to him.
Named after the Jamaican national hero and prophet of the Rastafarian faith, who was born in Jamaica in 1887 and died in London in 1940, Burning Spear's album was released in the UK on the Island label in 1975. A dub version entitled Garvey's Ghost came out a few months later.
Around this time, Don was getting started as a DJ in London, initially playing dub reggae at the fashionable clothes shop Acme Attractions in London's Kings Road, where he worked. At the end of 1976 Don went on to DJ at the Roxy club in Covent Garden. Between frantic live sets by the likes of the Clash, Siouxsie and the Banshees and Generation X, Don would spin reggae records. Back then, hardly any punk records had been made.
Somehow, many of the punks in the small, sweaty club had affinity with reggae and Don's unlikely blend really worked. The mellower yet rebellious reggae sounds appealed to the young crowd and provided a welcome break from the thrash of live punk rock. The punks were provided with a very cool alternative soundtrack and a lasting bond was formed.
Don gathered an enviable collection of hard-to-find reggae vinyl, and, as well as DJ-ing, he would compile mixtapes for his friends, who included the Clash, the Slits and John Lydon of the Sex Pistols.
Last on