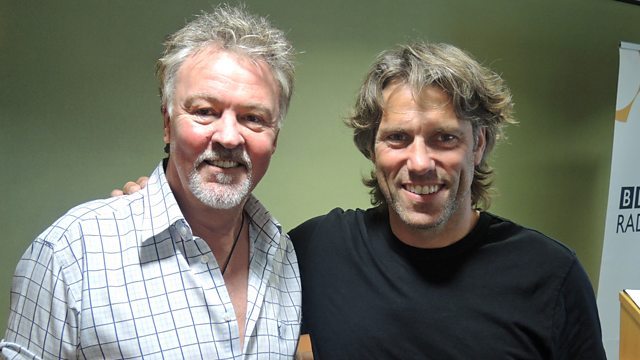 Jason Byrne from Edinburgh and Kay Mellor in London
This week John welcomes Paul Young to talk us through his perfect weekend.
Kay Mellor, who's previous credits include Band Of Gold, Fat Friends, The Syndicate, A Passionate Woman and Playing The Field, will be talking about her new drama on pregnancy, imminent birth, love and the changing nature of relationships that a new baby brings to a modern family.
In The Club follows six very different couples who've bonded at the local Parent Craft class. The cast includes Hermione Norris, Tara Fitzgerald, Jill Halfpenny, Katherine Parkinson and Will Mellor.
To mark his nineteenth consecutive year at the Edinburgh Fringe, anarchic Stand-up Jason Byrne, returns to the city with You Name The Show.
Every January Jason is asked for the name of his Edinburgh show. So every January, half a year early, he has to think up a title. This year Jason is handing the power back to the people and is asking his audience to name his show for him.
Jason joins John down the line from our Edinburgh studios to tell him all about this concept and the You Name The Show Wheel, where the audience can also choose the order of sketches.
As part of the Guitar Season Radio 2 also wants to give everyone a chance to have a go at playing the guitar themselves. So Radio 2 have created 6 weekly lessons on the Radio 2 website - The Radio 2 Guitar Pick-Up. Comedian John Bishop will be learning to play along with the listeners and you can hear his third lesson on the show today.
Last on