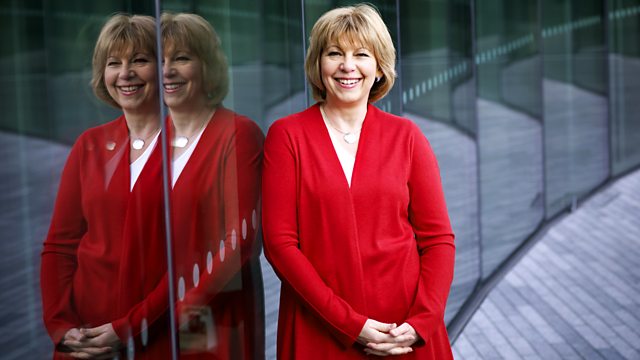 Prom 14: Durufle, Ravel and Simon Holt
Afternoon on 3 with Penny Gore
BBC National Orchestra of Wales and Thierry Fischer recorded on Sunday at the BBC Proms. Music by Ravel, Duruflé's Requiem and Simon Holt's new flute concerto for Emmanuel Pahud.
Presented by Sara Mohr-Pietsch
Ravel: Valses nobles et sentimentales
Simon Holt: Morpheus Wakes (BBC commission: world premiere)
Ravel: La valse
Duruflé: Requiem
Emmanuel Pahud (flute)
Ruby Hughes (soprano)
Gerald Finley (baritone)
BBC National Chorus of Wales
National Youth Choir of Wales
BBC National Orchestra of Wales
Thierry Fischer (conductor)
Ravel's La Valse turns the Viennese waltz into a darkly tinged rhapsody, while his Valses nobles et sentimentales reflects the iconic dance in softer tones. Duruflé's Requiem is the musical cousin of Fauré's more familiar setting and anchors its warm 20th-century harmonies even more strongly in arching plainchant melody. Flute virtuoso Emmanuel Pahud joins the orchestra for the world premiere of Simon Holt's flute concerto Morpheus Wakes - written for Pahud himself, who represents the god of dreaming 'as if slowly waking from a deep, troubled sleep'.
First broadcast on Sunday 27th July 2014.
Last on