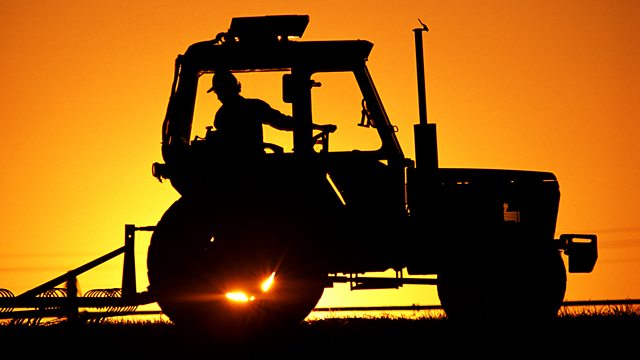 New Zealand lamb, Whisky, Red Kites
It has travelled about 11,000 miles around the world to get here, yet New Zealand lamb is still cheaper to buy in the shops than lamb produced in the UK. Caz Graham speaks to EBLEX,
the organisation representing the English beef and sheep industry, and asks why and whether farmers in the UK could produce lamb more efficiently to match consumer's pockets.
As Farming Today continues to cast an eye over this year's harvest stories, Nancy Nicolson visits a farmer in the Highlands of Scotland who has lost out on a premium market for his wheat. Why? Because a whisky distillery has decided to import maize from France.
And 25 years ago , five Red Kites were released into the Chilterns. The joint project between the RSPB and Natural England was an attempt to bring the birds back from extinction in England. 25 years later there are now around one thousand breeding pairs and the reintroduction of the species is seen as a conservation success story to be proud of.
Presented by Caz Graham and produced by Lucy Bickerton.
Last on