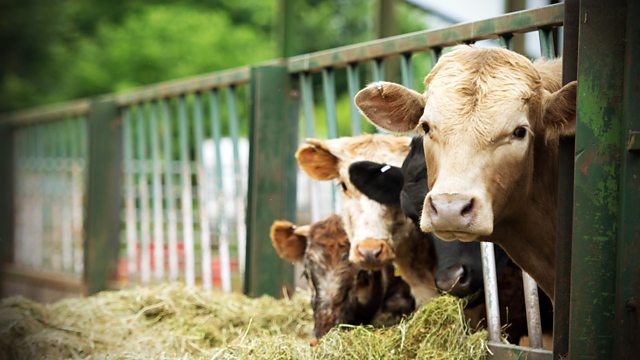 31/07/2014
The fete has had a good write up in the Echo, with a nice photo of the SAVE stall and mention of Lynda's speech.
The Lower Loxley temporary manager Geraldine starts on Monday. Hayley's supportive towards fed-up Roy but then lets slip that she spoke to Elizabeth about her concerns over Roy's workload. Angry she went behind his back, Roy curtly tells Hayley never to do anything like that again - it's between him and Elizabeth.
Jolene and PC Burns practice their music for Loxfest. The policeman confides that things don't seem to going anywhere with Fallon - although he'd like them to. They seem to be destined to remain in the 'friend zone'.
Adam has a staffing crisis which is set to delay combining. Seizing the initiative, Ed persuades Adam to let him work the combine. Sceptical Adam is convinced by Ed's confidence, enthusiasm and reminder of Charlie's strict deadlines. Ed has done some online training and knows the ropes.
Given the job, Ed seems to be doing well and, feeling pleased with himself, invites Emma to join him in the cab. But as they chat, Ed loses concentration and the machine has a breakdown. It's blocked up solid and will take Ed a long time to clear. He tells Emma she'd better leave him to it.
Last on