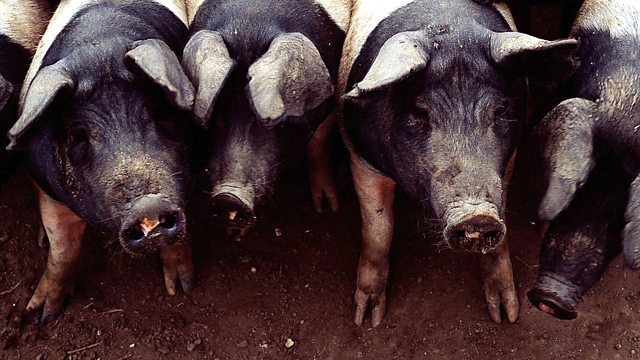 Apple Harvest, Black Grass, Sheep Event
The apples are early! Growers in the south of England have started harvesting the Discovery variety - about a month earlier than last year. Caz Graham speaks to Adrian Barlow, chief executive of English Apples and Pears Ltd, about the "colossal revival" in the English apple industry and why pears, sadly, aren't enjoying the same fortunes.
The sunshine continues in some parts of the country and so does our special week of reports on the UK harvest, which seems to be going great guns. However, farmers are facing another threat to their crops - a weed called 'black grass'. It's becoming an ever increasing problem for cereal growers, and earlier in the summer Rothamsted Research, along with other academic institutes, launched a project to survey black grass resistance across the UK.
Although more prominent in the eastern counties they'll be testing samples of black grass in all areas. Richard Butler farms in Wiltshire, he's taking part in the survey and he's been telling our reporter Lucy Bickerton about how he how he manages the weed.
And the key players in the sheep industry have been setting out their vision for the sector at a big gathering in Worcestershire. More than ten thousand people attended the National Sheep Association's 'Sheep Event' at the Three Counties Showground. Caz Graham chats to the NSA's chief executive Phil Stocker about issues on the agenda.
Presented by Caz Graham and produced by Anna Jones.
Last on