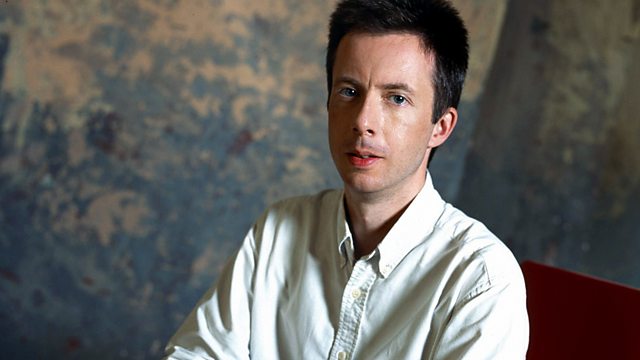 Martha Argerich and Friends
From the Lugano Festival 2013, Martha Argerich performs works by Schubert with Mischa, Lily and Sascha Maisky. Presented by John Shea.
12:31 AM
Schubert, Franz [1797-1828]
Piano Trio in E Flat Op.148 D.897 (Notturno)
Lily Maisky (piano), Sascha Maisky (violin), Mischa Maisky (cello)
12:41 AM
Schubert, Franz [1797-1828]
Arpeggione Sonata in A Minor D821 (arr. for Cello)
Martha Argerich (piano), Mischa Maisky (cello)
1:08 AM
Ravel, Maurice [1875-1937]
Violin Sonata No.1 in A Minor, Op. posth
Jura Margulis (piano), Andrei Baranov (violin)
1:25 AM
Bridge, Frank [1879-1941]
Piano Quintet in D Minor
Lilya Zilberstein (piano), Dora Schwarzberg (violin), Lucia Hall (violin), Nora Romanoff (viola), Jorge Bosso (cello)
1:55 AM
Bridge, Frank [1879-1941]
Enter Spring - rhapsody for orchestra
BBC National Orchestra of Wales, Francois-Xavier Roth (conductor)
2:12 AM
Bach, Johann Ernst (1722-1777)
Ode on 77th Psalm 'Das Vertrauen der Christen auf Gott'
Rheinische Kantorei, Das Kleine Konzert, Hermann Max (conductor)
2:31 AM
Mozart, Wolfgang Amadeus (1756-1791)
Concerto for piano and orchestra No.24 (K.491) in C minor
Oslo Philharmonic Orchestra, André Previn (piano/conductor)
3:03 AM
Howells, Herbert [1892-1983]
Requiem for chorus
Gabrieli Consort, Paul McCreesh (director)
3:24 AM
Handel, Georg Frideric [1685-1759]
Sonata in B flat HWV 377
Bolette Roed (recorder), Allan Rasmussen (harpsichord)
3:30 AM
Mendelssohn, Felix [1809-1847]
Capriccio (Op.81'3) in E minor
Brussels Chamber Orchestra
3:37 AM
Gershwin, George (1898-1937)
3 Preludes (1926) ? No.1 in B flat; No.2 in C sharp minor; no.3 in E flat
Bengt-Åke Lundin (piano)
3:44 AM
Shostakovich, Dmitry (1906-1975)
Elegy from Five Pieces, arranged for solo violin and piano (originally from incidental music to The Human Comedy, op.37
Valdis Zarin (violin), Ieva Zarina (piano)
3:47 AM
Fesch, Willem de (1687-1757)
Concerto in E (Op.5 No.6)
Manfred Krämer (violin), Musica ad Rhenum
3:58 AM
Weber, Carl Maria von (1786-1826) (arr.unknown)
Concertino for oboe and wind ensemble in C major (arr. for trumpet)
Geoffrey Payne (trumpet), Melbourne Symphony Orchestra, Michael Halasz (conductor)
4:06 AM
Bach, Johann Sebastian (1685-1750)
Chorale prelude 'O Mensch, bewein' dein' Sünde gross' (BWV.622) from Orgel-Büchlein No. 24
Velin Iliev (organ)
4:12 AM
Striggio, Alessandro [c.1540-1592]
Ecce beatam lucem, for 40 voices
BBC Singers, Stephen Cleobury (conductor)
4:21 AM
Chopin, Frédéric (1810-1849)
Rondo in C major, Op.73
Ludmil Angelov (piano)
4:31 AM
Dvorák, Antonín (1841-1904)
Slavonic dance no.8 in G minor (Op.46 No.8) orch. composer
Norwegian Radio Orchestra, Ari Rasilainen (conductor)
4:35 AM
Corelli, Arcangelo (1653-1713)
Sonata da Chiesa in C minor (Op.1 No.8)
London Baroque
4:42 AM
Beethoven, Ludwig van (1770-1827)
32 Variationen in C minor (WoO 80)
Theo Bruins (piano)
4:53 AM
Delius, Frederick (1862-1934)
Irmelin: prelude
Symphony Nova Scotia, Georg Tintner (conductor)
4:58 AM
Bartók, Béla (1881-1945)
Dance suite for orchestra (Sz.77)
BBC Philharmonic, Rumon Gamba (conductor)
5:16 AM
Leo, Leonardo [Lionardo] (Ortensio Salvatore de [di]) (1694-1744)
Miserere Mei Deus concertato a due chori
Ensemble William Byrd, Graham O'Reilly (director)
5:34 AM
Gal, Hans (1890-1987)
Serenade for string orchestra (Op.46)
Symphony Nova Scotia, Georg Tintner (conductor)
5:50 AM
Brahms, Johannes [1833-1897]
28 Variations on a theme by Paganini for piano (Op.35)
Alexander Romanovsky (piano)
6:13 AM
Bach, Johann Sebastian (1685-1750)
Sonata for oboe and keyboard (BWV.1030) in B minor
Douglas Boyd (oboe), Knut Johannessen (harpsichord).
Last on