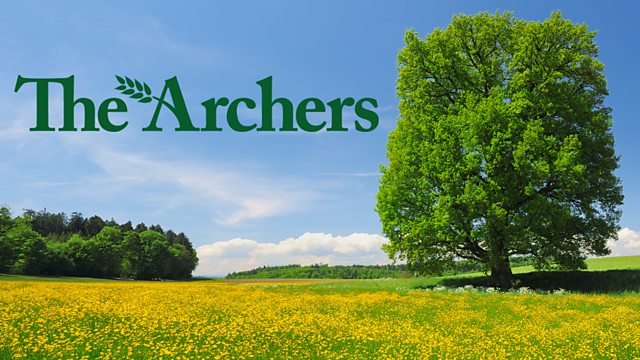 28/07/2014
"An artist is never poor"... Jennifer feels inspired by the film Babette's Feast as she prepares for her kitchen warming party. Identifying with the self-sacrifice of the heroine, Jennifer plans her own feast for her friends and Borchester's great and good - canapés and finger food for 80. Jennifer reflects on the power of Babette's food to alleviate old village squabbles and long running feuds.
Fallon's flat is overflowing. She needs a workshop. Alice offers to set up a website for her. Fallon's feeling positive as she prepares to leave Jaxx. She has had some enquiries and very encouraging feedback from her new friend Kirstie Allsopp. But a teashop in Ambridge may just be a pipedream.
Ruth and David proudly view Josh and Phoebe's film "This Ambridge". The film will go on the SAVE website. David has a quick break to call Adam to check when he'll be starting on their wheat.
Watching the film, Lynda regrets her flowing dress, which seems to resemble a bell tent. But more importantly, she spots something significant. She doesn't explain what, but the campaign could be at a turning point.
Last on