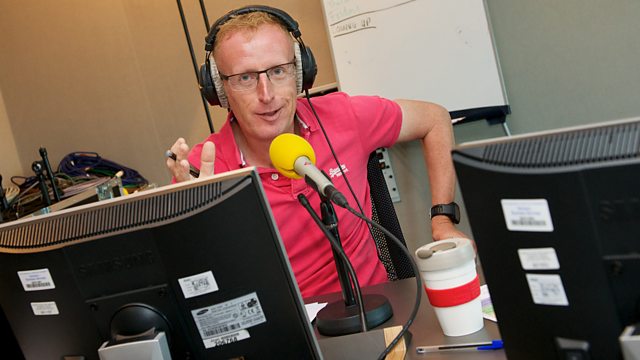 22/07/2014
Bryan Burnett gauges the mood of Glasgow 2014 a day before the opening ceremony;
- F1 and Glasgow 2014 presenter Lee McKenzie pops in to the studio;
- Tuesday's Commonwealth Correspondent hails from just across the water - Northern Ireland's Nigel Ringland joins us for the morning.
- Reporter Katrina Bryan will be on the streets of Glasgow finding out if Glasgow and Glaswegians are ready for The Games.
- Tom Urie will be telling us all about His Glasgow.
- English athletes are concerned about getting jeered in Glasgow, psychologist Tony Westbury tells us how to turn these negatives into a positive.
- What do a caravan come art gallery and Glasgow's Green Spaces have to do with the Games? Tune in tomorrow to find out.
Last on