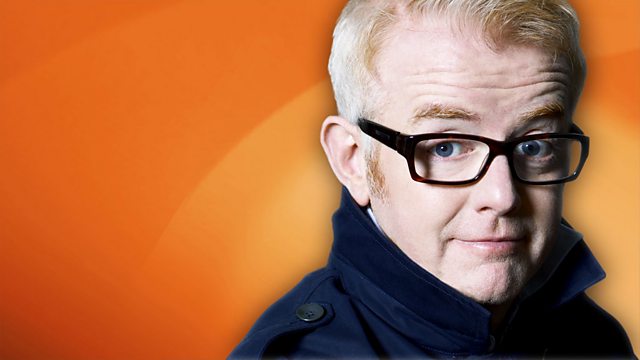 Princely Preparations!
Chris gets ready for royalty as prepares to interview Prince Harry, which you can hear on Thursday 31st July at 8:10am...
Little Ivan tells us all about his triumphant trip to see the amazing meerkats at London Zoo for the very first time...
Our Mystery Guest baffles our brains on the colossus of cognitive science as he is Dr. Jonathan Roiser...
As Chris reveals that TFI Friday is nearly 20 years old! Our Top Tenuous takes us to your desperate claims to the fame of that former Friday night TV show..
And finally a mascara warning is well and truly needed for Rabbi Pete Tobias' Pause For Thought as reads a poignant prayer...
Today's show is dedicated to anyone who is applying for any out of the ordinary planning permission...
And today's show is entitled: leading the charge on that one, how about the group in Scotland who have applied for planning permission in the Trossachs for a goldmine!
Last on
Pause for Thought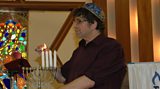 From Rabbi Pete Tobias of the Liberal Synagogue, Elstree:
The events in Israel/Palestine are so horrific that sometimes it's hard to feel anything other than horror and despair. So as a rabbi, I believe what's needed is prayer. Here's the sort of prayer that I earnestly hope will one day arise from that devastated region:
God of Abraham and Ishmael and Isaac
God of every human on this fragile earth
Help me recognise the good that dwells within me:
The potential that's created at my birth.
Help me understand the future of this planet
Will not be shaped by missiles, tanks or guns,
That to use Your name to justify our hatred
Is just nonsense. Help me learn that we're the ones
In whom resides the choice of good or evil
That our destiny is in our hearts and hands
That rockets bringing murder and destruction
Was not the role of humans in Your plans.
As I look upon the wreckage of the building
Where I lived and that I used to call my home
As I watch my father clutch my broken sister
To his heart which turns from flesh and blood to stone
Swearing cold revenge on those who made this happen.
Speak to me, I beg You God, with different lines.
Remind me that this is not what You wanted;
Plant in me a vision of a future time
Where our goals are not to rectify a grievance
Or to claim some territory we think we own
But to find an answer to Your constant question
Asking us if we have learned, if we have grown.
So help us, God of Abraham and Ishmael,
God of Isaac and of everyone there is
When we turn to you to ask for hope and guidance
Help us understand that what you want is this:
To seek not revenge, but reconciliation
Not to hate, but try instead to understand
That all humans want and ask and need and yearn for
Is to live our lives exactly as You planned:
To appreciate Your world and one another,
To plant seeds of love wherever we might dwell
To raise families in peaceful homes, in safety
And ensure that others live like this as well.
To recognise that You're in every person
And see Your face in all women and men.
May we help to bring about this understanding
Soon, in our days, and let us say 'Amen'.
Today's Most Popular Tracks
Most added tracks from this show