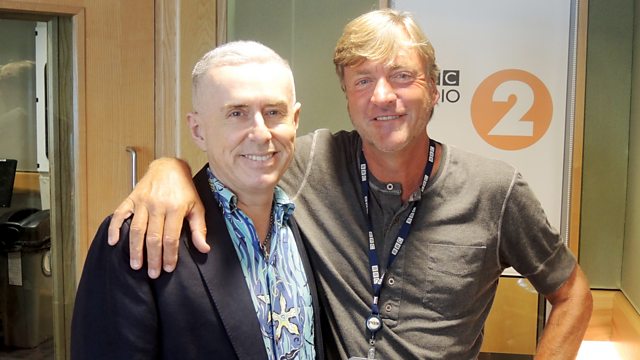 Holly Johnson and the Gypsy Queens
Richard Madeley sits in for Terry Wogan.
This week he's joined by Holly Johnson. As the front man of Frankie Goes To Hollywood, Holly was one of the biggest British pop acts of the 1980s. He has also enjoyed success as a solo singer and is back in 2014 with a brand new album of his own. He'll join Richard in conversation and will also sing two acoustic songs in the studio.
The Gypsy Queens are also performing on today's programme. The multi-national five-piece started life as individual buskers before coming together and releasing their debut album in 2012. This year they release the follow up, and return to Radio 2 for a stripped back performance.
Richard will also scour the morning's papers with Julia Raeside and chat TV and film with Nick Duncalf.
Last on