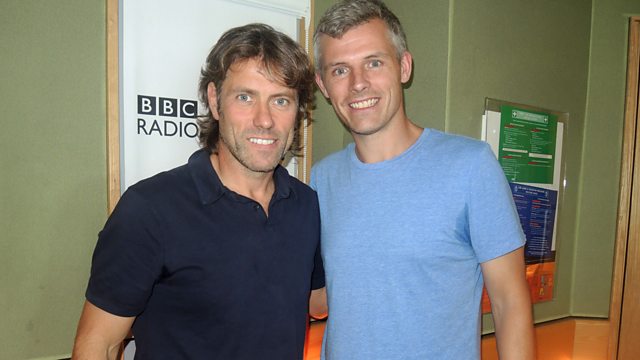 Des Bishop on China and Katie Derham on the Proms
In February 2013, American-born, Irish-bred Des Bishop went to China to try and learn enough Chinese to do stand-up comedy in Mandarin, to a Chinese audience. If that wasn't challenge enough, now he wants to make the world laugh about his experiences. Des will be telling John all about the Edinburgh show Made In China and his TV career in Ireland.
John's other guest Katie Derham will be guiding him through the Proms.
Katie is a presenter on BBC Radio 3's Afternoon on 3 and Breakfast programmes.
She also fronts the coverage of the Proms for BBC Two and Radio 3 following her move from ITN.
After reading Economics at Magdalene College, Cambridge, Katie started at the BBC as a researcher on Radio 4's Moneybox and Financial World Tonight. After stints on business programmes like Moneycheck on Five Live, Business Breakfast and Working Lunch, she became a reporter on Barry Norman's Film 96 and 97.
In 1998 she joined ITN as the Media and Arts Editor for ITV News and, at the age of 27, became the youngest newscaster on British national television since ITN's creation in 1955. For five years she covered showbiz events around the world and hosted the Classical Brit Awards four times. She then presented ITV Lunchtime News for six years before taking a leading role as an anchor in the coverage of elections, royal weddings and the wars in Afghanistan and Iraq.
John will also be talking to musician David Gray about his Perfect Weekend and unveiling another Greatest Song Never Played.
Last on
Try our great online tutorials hosted by YouTube celebrity guitar tutor Justin Sandercoe.