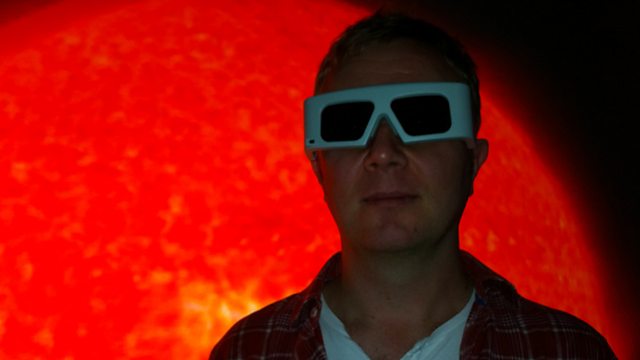 29/07/2014
Adam Walton and guests illuminate the science of light, from the energy emitted by a star to the lens that creates a lighthouse beacon.
Last on
Light
Adam Walton and guests discuss various aspects of light, from the natural light received from the Sun and the stars, to that generated by electricity. Light plays a vital role in sustaining life and maintaining communications across the planet, and its great, and fixed, speed provides scientists in many fields, from quantum physics to astronomy, with a key universal constant.
Throughout the programme Professor Prem Kumar from the Department of Physics at Swansea University, will be exploring the electro-magnetic and particular nature of light, plus the speed of light and why, being a constant, it forces space and time to be "malleable".
Cardiff based astronomer Dr Edward Gomez, the Education Director of Las Cumbres Observatory Global Telescope Network, explains why astronomy is, in many ways, "the story of light" and how much the different colours of light received from distant stars tell us about their nature.
We also hear from Dr Ray Davies at the Photonics Academy Wales in Bangor University, who explains the many applications that lasers and LED lights can have in electronic communications, medical, and many other aspects of our lives.
Reporter Huw Jenkins hears how, after a century of service, the lighthouse "optic" - magnifying lenses and beam of light - has been replaced by a hi-tech LED display, in the Bardsey Island lighthouse.