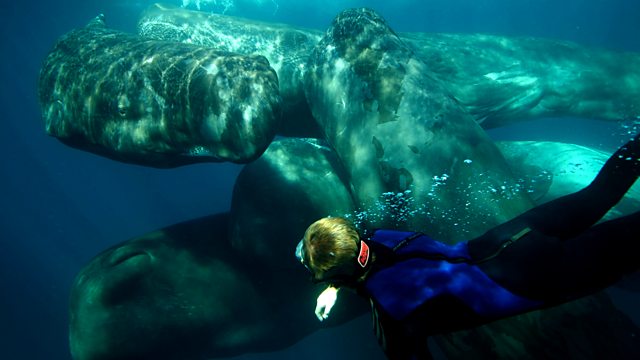 James Nestor's "Deep: Freediving, Renegade Science and What the Ocean Tells Us About Ourselves", explores the human relationship with the deep sea, following extreme athletes, adventurers and scientists who risk life and limb to dive deeper than anyone before. What they discover is weird and wondrous, and in many cases redefines our understanding of biology - ours, and the sea's.
Deep begins at the surface and then plunges ever deeper into the unknown - until we are at 35,797 feet below sea level: the lowest point on earth. "Freedivers" come to the ocean to redefine the limits of the human body, swimming up to 400 feet below the surface for minutes at a time in a single breath.
Nestor learns how to stay underwater for extended periods; goes shark-tagging; has a close encounter with sperm whales; plunges to 2,500 feet in a DIY submarine; and unveils startling facets of human physiology - most notably the extraordinary life-preserving reflexes known as the Master Switch of Life.
Abridged and produced by Pippa Vaughan.
A Loftus production for BBC Radio 4.
Last on
Credits
| Role | Contributor |
| --- | --- |
| Producer | Pippa Vaughan |
| Abridger | Pippa Vaughan |
| Writer | James Nestor |