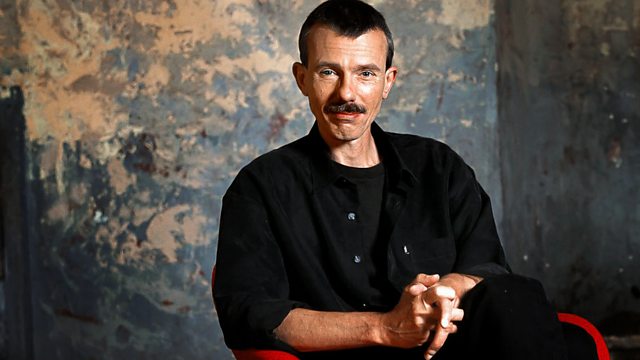 Orchestre National de France, Kristjan Jarvi
Valentina Lisitsa joins Kristjan Järvi and the Orchestre National de France to perform Grieg and Nielsen. Jonathan Swain presents.
12:31 AM
Part, Arvo [1935-]
Fratres
Orchestre National de France, Kristjan Järvi (conductor)
12:45 AM
Grieg, Edvard [1843-1907]
Concerto in A minor Op.16 for piano and orchestra
Valentina Lisitsa (piano), Orchestre National de France, Kristjan Järvi (conductor)
1:13 AM
Schubert, Franz [1797-1828]
Ave Maria D839 arr piano
Valentina Lisitsa (piano)
1:19 AM
Grieg, Edvard [1843-1907]
Peer Gynt - suite no. 1 Op.46
Orchestre National de France, Kristjan Järvi (conductor)
1:35 AM
Nielsen, Carl [1865-1931]
Aladdin - suite
Orchestre National de France, Kristjan Järvi (conductor)
1:59 AM
Vivaldi, Antonio (1678-1741)
Dixit Dominus for SSATB soloists and double choir and orchestra in D major (RV.595)
Unidentified soloists, Choir of Latvian Radio and the Riga Chamber Players, Sigvards Klava (conductor)
2:31 AM
Mendelssohn, Felix (1809-1847)
Octet for strings in E flat Op.20
Leonidas Kavakos, Per Kristian Skalstad, Frode Larsen, Tor Johan Böen (violins), Lars Anders Tomter & Catherine Bullock (viola), Öystein Sonstad & Ernst Simon Glaser (cello)
3:03 AM
Dvorak, Anton (1841-1904)
Piano Trio No.4 in E Minor, Op.90 "Dumky"
Beaux Arts Trio
3:37 AM
Svendsen, Johan (1840-1911)
Norwegian artists' carnival (Op.14)
Norwegian Radio Orchestra, Ari Rasilainen (conductor)
3:45 AM
Liszt, Franz (1811-1886)
Hungarian Rhapsody no.6 in D flat major
Rian de Waal (piano)
3:52 AM
Schmeltzer, Johann Heinrich [c.1620-1680]
Fechtschule (Fencing School)
Stockholm Antiqua
4:01 AM
Moniuszko, Stanislaw (1819-1872) arr.Stanislaw Wiechowicz & Piotr Mazynski
4 Choral Songs ? Kozak ; Wedrowna ptaszyna ; Nawrócona ; Piesn zeglarzy
Polish Radio Choir; Marek Kluza (director)
4:09 AM
Schumann, Robert (1810-1856)
Theme and variations on the Name 'Abegg' (Op.1)
Seung-Hee Hyun (piano)
4:17 AM
Corelli, Arcangelo (1653-1713)
Sonata da Chiesa in F major (Op.1 No.1)
London Baroque
4:24 AM
Moniuszko, Stanislaw (1819-1872)
Overture to Verbum Nobile ? Opera in 1 Act
Polish Radio Symphony Orchestra, Jerzy Salwarowski (conductor)
4:31 AM
Vaughan Williams, Ralph (1872-1958)
The Wasps ? Overture from the Incidental Music
BBC Philharmonic, Yan Pascal Tortelier (conductor)
4:40 AM
Haydn, Joseph (1732-1809)
Sonata Partita No 10 in C major
Geert Bierling (organ)
4:49 AM
Sandström, Sven-David (b. 1942)
En ny himmel och en ny jord for a cappella chorus
Chamber Choir AVE, Andra? Hauptman (conductor)
4:58 AM
Geminiani, Francesco (1687-1762)
Concerto No.1 in D major, Op.7 No.1 (1746)
Academy of Ancient Music, Andrew Manze (director/violin)
5:06 AM
Bach, Carl Philipp Emanuel (1714-1788)
Sonata in E minor (Wq.59,1)
Andreas Staier (pianoforte after Anton Walter, Wien 1791, made by Monika May, Marburg 1986)
5:16 AM
Mozart, Wolfgang Amadeus (1756-1791)
Symphony No.26 in E flat major (K.184)
New Zealand Symphony Orchestra, Franz-Paul Decker (conductor)
5:26 AM
Csiky, Boldizsár (b. 1937)
Divertimento for wind ensemble
Budapest Wind Ensemble, Kálmán Berkes (leader)
5:39 AM
Verdi, Giuseppe (1813-1901)
Quartet for strings in E minor
Vertavo Quartet
6:04 AM
Thomas, John (1826-1913)
Grand Duet for two harps in E flat minor
Myong-ja Kwan, Hyon-son La (harps)
6:18 AM
Bach, Johann Sebastian (1685-1750)
Concerto for violin and string orchestra No.1 in A minor (BWV.1041)
Musica Antiqua Köln, Reinhard Goebel (violin and conductor).
Last on