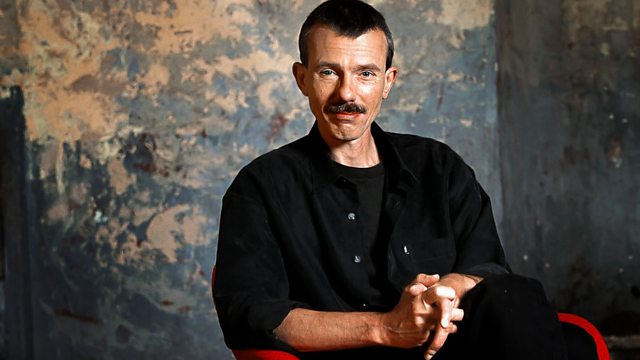 Smetana's Ma Vlast
Korean Broadcasting System (KBS) Symphony Orchestra performs Smetana's Ma Vlast.
12:31 AM
Dvorak, Antonin [1841-1904]
Piano Concerto in G minor Op.33
Jan Simon (piano), KBS Symphony Orchestra, Leoš Svárovský (conductor)
1:06 AM
Chopin, Fryderyk [1810-1849]
Nocturne in C minor, Op.48 No.1
Jan Simon (piano)
1:13 AM
Smetana, Bedrich [1824-1884]
Ma vlast - cycle of symphonic poems
KBS Symphony Orchestra, Leoš Svárovský (conductor)
2:02 AM
Dvorak, Antonin [1841-1904]
Slavonic Dance in G minor, Op.46 No.8
KBS Symphony Orchestra, Leoš Svárovský (conductor)
2:07 AM
Sibelius, Jean (1865-1957)
Tapiola - symphonic poem, Op. 112
BBC Scottish Symphony Orchestra, Ilan Volkov (conductor)
2:23 AM
Grieg, Edvard Hagerup (1843-1907)
Norwegian Dance No 1 (Op.35)
Bergen Philharmonic Orchestra; Andrew Litton (conductor)
2:31 AM
Chopin, Fryderyk [1810-1849]
12 Studies for piano (Op.25)
Daniil Trifonov (piano)
3:02 AM
Elgar, Edward (1857-1934)
Variations on an original theme ('Enigma') for orchestra (Op.36)
Oslo Philharmonic Orchestra, André Previn (conductor)
3:33 AM
Kreek, Cyrillus (1889-1962)
Taaveti laul (David's psalm), 'Onnis on inimene' ('Wohl dem, der nicht wandelt im Rat der Gottlosen')
Talinn Music High School Chamber Choir, Evi Eespere (director)
3:36 AM
Vivaldi, Antonio (1678-1741)
Concerto IX in D major for solo violin, strings and continuo (RV.230), from 'L'Estro Armonico' (Op.3)
Paul Wright (violin), Australian Brandenburg Orchestra, Paul Dyer (conductor)
3:44 AM
Debussy, Claude (1862-1918)
Rêverie
Jan-Erik Gustafsson (cello), Heini Kärkkäinen (piano)
3:48 AM
Caplet, André (1878-1925)
Divertissement No.1 - A la française
Mojca Zlobko (harp)
3:53 AM
Chedeville (Le Cadet), Nicolas [1705-1782]
Recorder Sonata in G minor Op.13 No.6 after Vivaldi RV.58
Ensemble 1700 , Dorothee Oberlinger (director)
4:01 AM
Rimsky-Korsakov, Nikolai (1844-1908)
Capriccio Espagnol (Op.34)
BBC Philharmonic, Yan Pascal Tortelier (conductor)
4:18 AM
Granados, Enrique (1867-1916) arranged by Chris Paul Harman
La Maja y el Ruiseñor (The Maiden and the Nightingale) - from Goyescas
Isabel Bayrakdarian (soprano), Bryan Epperson, Maurizio Baccante, Roman Borys, Simon Fryer, David Hetherington, Roberta Jansen, Paul Widner, Thomas Wiebe, Winona Zelenka (cellos)
4:25 AM
Rore, Cipriano de (1515/16-1565)
O socii neque enim/Durate
Huelgas Ensemble, Paul Van Nevel (conductor)
4:31 AM
Boccherini, Luigi (1743-1805)
Rondeau (Op.28 No.4)
David Varema (cello), Heiki Mätlik (guitar)
4:35 AM
Strauss, Richard (1864-1949)
Allegro marcatissimo, from Fünf Klavierstücke (Op.3 No.5)
Ludmil Angelov (piano)
4:40 AM
Ravel, Maurice (1875-1937)
3 Chansons for unaccompanied chorus (Nicolette; Trois beaux oiseaux du paradis; Ronde)
BBC Singers: Alison Smart (soprano), Judith Harris (mezzo soprano), Daniel Auchinloss (tenor), Stephen Charlesworth (baritone), Stephen Cleobury (conductor)
4:47 AM
Schumann, Robert (1810-1856)
Genoveva, overture (Op.81)
Orchestre Nationale de France, Heinz Wallberg (conductor)
4:57 AM
Bach, Johann Sebastian (1685-1750)
Toccata and Fugue in F (BWV. 540)
Kaare Nordstoga (organ)
5:12 AM
Mahler, Gustav [1860-1911]; arranged by Schoenberg, Arnold [1860-1911]
Lieder eines fahrenden Gesellen Lieder eines fahrenden Gesellen vers. for voice & orch.
Urszula Kryger (Mezzo Soprano), Kwartesencja Ensemble: Marcin Kaminski (flute), Adrian Janda (clarinet), Bartosz Jakubczak (harmonium), Bartlomiej Zajkowski (piano), Tomasz Januchta (double bass), Hubert Zemler (percussion), Monika Wolinska (director)
5:30 AM
Rachmaninov, Sergey (1873-1943)
Etudes-Tableaux (Op.39) (I - VI only)
Nicholas Angelich (piano)
5:55 AM
Corelli, Arcangelo [1653-1713]
"Ciaccona" from Trio Sonata No.12
Stockholm Antiqua
5:59 AM
Muffat, Georg [1653-1704]
Passacaglia from Sonata No.5
Stockholm Antiqua
6:08 AM
Mozart, Wolfgang Amadeus (1756-1791)
Piano Concerto No 14 in E flat (K449)
Maria João Pires (piano), Royal Concertgebouw Orchestra, conductor Riccardo Chailly.
Last on