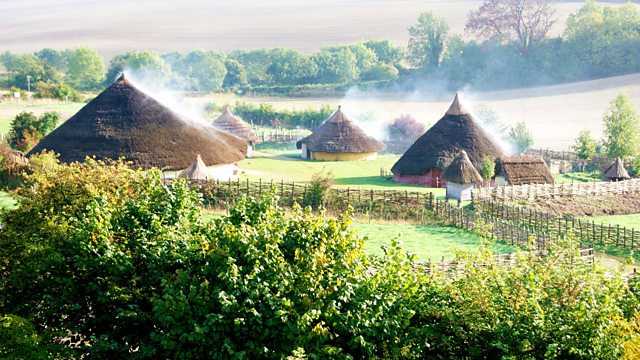 Butser Ancient Farm, Hampshire
Listen in pop-out player
How did people live on the land 2,000 years ago, during the Iron Age? Helen Mark finds out when she visits Butser Ancient Farm near Petersfield in Hampshire, very much a living experiment in practical archaeology.
Founded 42 years ago by Peter Reynolds, Helen hears that Butser still operates as a kind of laboratory that looks into how our ancestors lived. For example, Butser's thatched roundhouses are built according to the exact dimensions found at digs in the vicinity, along the wooded hills and valleys of the South Downs. Butser director Maureen Page shows Helen the sheep they keep, which are genetically close to those kept by Iron Age farmers.
Experienced thatcher and roundhouse builder, Dave Freeman, demonstrates how to lay Norfolk reed as a roofing material. However, we hear the reed isn't from Norfolk or anywhere in the UK, but from Turkey. This is because our reeds simply aren't up to the job, affected by chemical runoff from the fields into our waterways.
Meanwhile Butser's resident experimental archaeologist, Ryan Watts, shows Helen the canoe he successfully made last summer from a fallen oak, hollowing it out with fire, and finishing it off with bronze axes that they cast on site.
Producer: Mark Smalley.
Last on