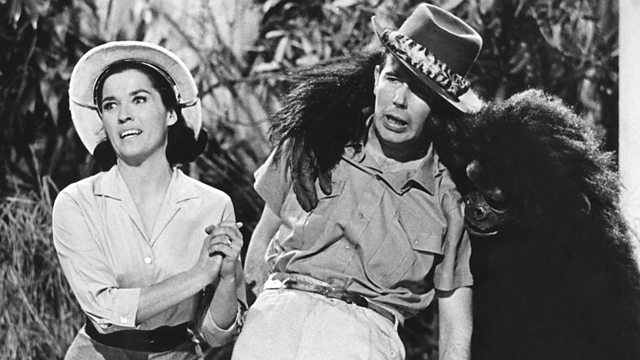 Monkey Business
Matthew Sweet introduces a selection of simian inspired film music for the week that has seen the release of the latest in the Planet of the Apes series of movies: Dawn of the Planet of the Apes with music by Michael Giacchino.
He looks back on some of the scores that have been created over the past 46 years for the celebrated science fiction saga - from Jerry Goldsmith's "brilliantly strange and alienating" first score, to music by Danny Elfman and Patrick Doyle.
The programme also includes other ape inspired scores: Elmer Bernstein's Buddy; Maurice Jarre's Gorillas in the Mist; Paul Sawtell's Tarzan and the Huntress; Johnny Dankworth's Sands of the Kalahari; James Newton Howard's Outbreak.
Matthew's Classic score of the Week is Max Steiner's King Kong.
Last on