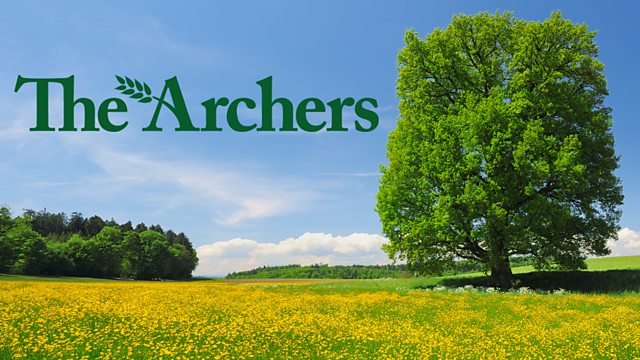 23/07/2014
Susan's finding her feet as a Twitter user. She's keen to use her account to campaign against the new road. She's also after a few celebrity contacts to join the cause.
Susan asks Adam if he remembers the Tregorrans. He does but doesn't engage on the subject - and he's far too busy to go to the funeral.
Susan gossips to Elizabeth about the alleged closeness between John Tregorran and Jennifer. She also wonders why she hasn't been invited to Jennifer's kitchen warming.
Charlie is miffed when Adam insists it's not his job to help Charlie write the planning application for the new anaerobic digester.
Ed's not keen on Charlie, who seems full of himself. Adam is aware of Charlie's constant threat to take away his contract. Ed reflects on his life. What if he'd gone to college? He won't let Kiera and George make the same mistake he's made. Adam tells Ed to be proud of himself, but Ed admits if it wasn't for this extra work he's doing he'd be in the red.
Hayley covertly approaches Elizabeth at work. They need to talk. Roy thinks the world of Elizabeth and would do anything for her, but Loxfest is becoming too much for him. Elizabeth concedes that it's not fair on Hayley, and offers to sort something out.
Last on