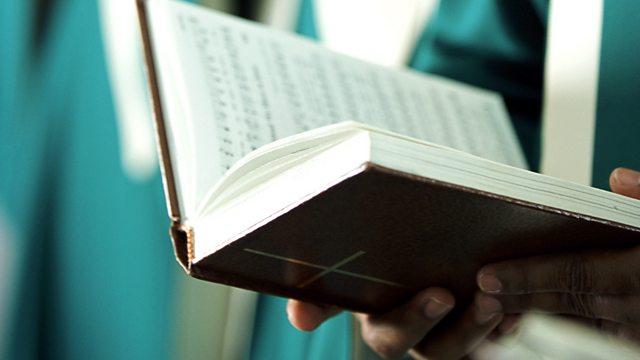 16/07/2014
A space for spiritual reflection with a bible reading, prayer and a range of Christian music.
Theme: Comfortable Words
Led by the Rev Dr Mark Wakelin
Blest are the pure in heart (Franconia)
1 Timothy 1:12-17
I will sing of thy great mercies (Mendelssohn)
There's a wideness in God's mercy (Corvedale)
With Fulham Prep School Choir
Director of Music: Laurence Williams.
Organist: Jeremy Coles.
This morning the service comes live from Emmanuel Church Didsbury, the home of the Daily Service.
Last on