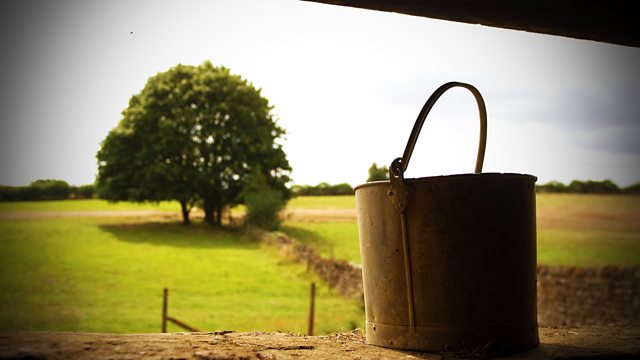 21/07/2014
Kirstie Allsopp is going to open the village fete on Sunday. Susan describes Carol Tregorran as the person who can tell you where the bodies are buried in Ambridge, and also suggests that John Tregorran had a fling with Jennifer. Lynda mentions that Jennifer was handing out invitations to her kitchen-warming soirée. Didn't Susan get one?
Lynda has joined Twitter, actively supporting the @SAVEAmbridge campaign. But she has had some nasty comments already. Emma helps Susan create a Twitter account. They find details of Lynda's planned walk of Route B on Thursday.
Ed's short of cash for Emma's 30th birthday. He doesn't want to rely on Susan and Neil for help. Ed's pleased when Adam asks him to do a few shifts on the grain trailer over the next couple of weeks. Adam also passes on Jennifer's invitation to Ed. It's for the whole family, including Neil and Susan.
While lifting crates, Mike has an unfortunate accident and injures his back. He's determined to struggle on but Ed insists on taking him home to rest. Mike's going to be laid up for a bit, so Ed takes on some cover for him. He's going to be extremely busy doing two jobs but tells worried Emma he'll just have to manage somehow.
Last on