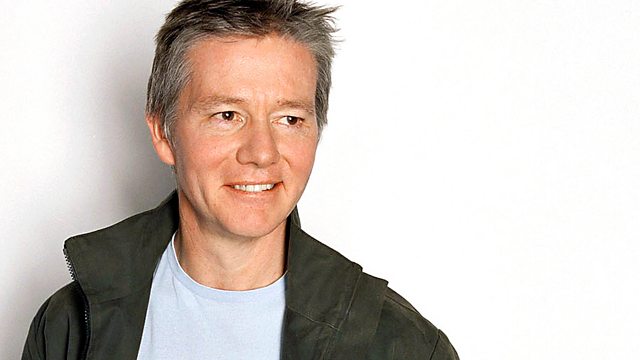 21/07/2014
(10/12)
In what way might a Dickensian cricket match have provided inspiration for Lindisfarne and J.K.Rowling?
Tom Sutcliffe asks the panellists to ponder this, and plenty of other cryptic puzzles, in the latest contest between the North of England and Scotland. Diana Collecott and Adele Geras of the North will be hoping to repeat the defeat they inflicted last time they encountered the Scots, Val McDermid and Roddy Lumsden. Knowledge of music, literature, mythology and popular culture will all be handy in tackling today's batch of convoluted questions.
As always, some of the questions have been drawn from the stack of brilliant ideas provided by RBQ listeners in recent months.
Producer: Paul Bajoria.
Last on
Questions in this programme
Q1  North of England
In what way might a Dickensian cricket match have provided inspiration for Lindisfarne and J.K. Rowling?
Q2  Scotland
(From John Wilkes) Can you place in the correct order: the blacktop that passes through St Louis, Amarillo and San Bernadino; the speed limit on parts of it; a treat combining flavours of chocolate and vanilla; a German defence against enemy aircraft; and Kookie Byrnes' place on the Strip?
Q3  North of England
(Music Question)
How and where they might be associated with arrival and departure?
Q4  Scotland
(Music Question)
These three performers might claim kinship with the heroine of a Jane Austen novel: which one?
Q5  North of England
Where might half an orang-utan and Leontes's daughter be spotted, along with 99 others?
Q6  Scotland
To which family could Mrs Thatcher, the enemy of the Space-Bat-Angel-Dragon, and the smallest public monument in Stockholm, all belong?
Q7  North of England
(From Imogen Thomas) What does the seagull not have that is provided by part of a knight's equipment, a pair of Babylonian lovers and the description of a naked person?
Q8  Scotland
(From Richard Condon) Which mythical literary phrase, never actually uttered, might lead to the mythical characters Atlas, Daedalus, Prometheus and Tantalus?
Last week's teaser question and answer
Why might the location of your tomato plants seem similar to the dwellings of Benjamin Britten, Barack Obama, Vincent van Gogh and Park Geun-Hye? 
The place you'd keep your tomatoes is a greenhouse, even though it's not actually coloured green – and all of the other named individuals live or lived in houses named after colours.
Benjamin Britten lived in the Red House at Aldeburgh in Suffolk; Barack Obama lives in the White House; Vincent van Gogh lived in a building in Arles which became the subject of his famous painting 'La Maison Jaune' or 'The Yellow House'; and Mrs Park Geun-Hye is the President of South Korea, and therefore lives in the official presidential residence in Seoul known as the Blue House.
This week's teaser question
What would make the Sire of a political dynasty, the First Lady of Song, and the arch-chronicler of the Jazz Age, converge on a Killarney sports stadium?
Don't write to us: there are no prizes, but you can see if you're right when we reveal the answer next time.