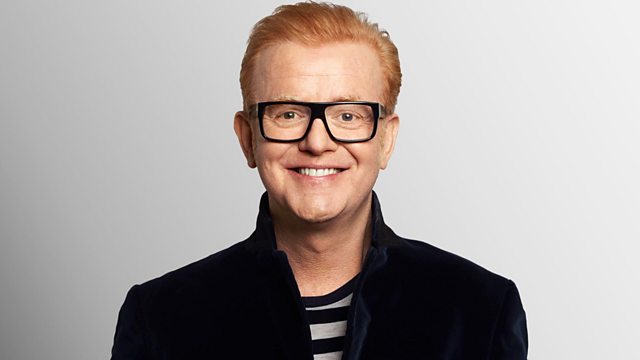 Country Crazy!
Chris goes Country crazy with a special music montage...
Amazing Amelia gets a fanfare for telling us how she got to ride in a very cool limo for her very first school prom...
Our Mystery Guest is nutritional therapist Fiona Kirk, who serves up some edible advice and foodie facts on how to lose weight, fast!
Our Top Tenuous takes us to your desperate claims to fattened bulls, and it's the return of Father Brian D'arcy who delivers another brilliant Pause For Thought.
Today's show is dedicated to any words that inspire pictures or any pictures that inspire words...
And today's show is entitled: do everything you can to not let your mood get too heavy for your face!
Last on
Pause for Thought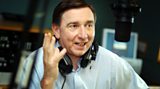 From  Catholic Passionist priest, Father Brian D'Arcy:
There comes a time when we need to think about the difficult subjects. Mark Twain made it easy by using humour. Take heaven and hell for example. Twain advised: "Go to heaven for the climate, hell for the company." Like most of us he'd friends in both.
There's a Samurai story which helps me see things more clearly. A Samurai warrior sought wisdom from a wise monk. "Teach me about heaven and hell", he pleaded. The monk looked at the striking figure in front of him and with an attitude of utter disdain replied: "Teach you about heaven and hell? I could not teach you anything. You're dirty­, your sword blade is rusty, and you're a disgrace to Samurais. Please go away."
The warrior was furious. He shook with a rage so overpowering that he drew his sword and raised it over the head of the monk, ready to behead him with one mighty swipe.
The monk looked perfectly resigned and said gently: "That is hell"
The warrior was overwhelmed that the monk endangered his own life in order to teach ­him about hell. He'd never experienced such compassion. So he sheepishly put his sword aside. As he did, he was filled with a majestic peace. He was so happy he almost floated.
The monk glanced towards the warrior again. "And that is heaven", he told him quietly. In reality we create our own heaven and our own hell while still on this earth.
The spiritual guide, Maya Angelou taught many of us what she had already learned for herself – that we are responsible for our own peace of mind and indeed our happiness.
Before she died she put it beautifully in the very last tweet she posted.
"Listen to yourself and in that quietude you might hear the voice of God."
I hope you are filled with joy sometime today, as the voice of God from within lifts you to heaven on earth.