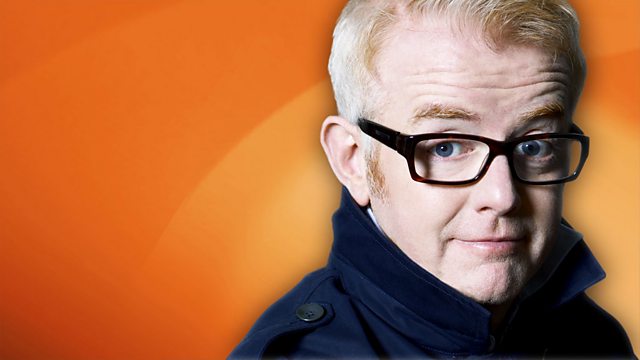 Calling all Rory McIlroys
Chris goes in search of securing an interview with Rory McIIroy...
Little Millie gets a fanfare for telling us all about her very first (and last) time leaving her Primary school...
Our melodic Mystery Guest is listener Kay Stringer. She is a magical musical teacher who helped clear up why certain TV themes all blend in to one...
And our Top Tenuous takes us back to Rory McIIroy with your desperate claims to the fame of novelty bets, after his dad swept up on a bet he placed when Rory was younger...
Today's show is dedicated to all long haired doggies who must be having a terrible time of it at the moment...
And today's show is entitled : you can only do, what you can do...after that, don't sweat it!
Last on
Pause for Thought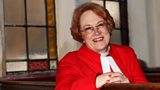 From Canon Ann Easter, Chief Executive of a Charity and Chaplain to the Queen:
Now, although I'm obviously far too young to remember it, and there are some who still contest the truth of it, I'm delighted to celebrate the forty fifth anniversary of the first moon landing today; as we recall those immortal – and now rather old fashioned sounding words – 'One small step for man; one giant leap for mankind', the words which were spoken by Neil Armstrong as he walked where, we think, no one had ever walked before.
While I can perhaps understand the desire to go to the moon – as long as I don't have to -  and I'm sure that there have been untold benefits and discoveries from that project, I have to say that I prefer the old romantic moon-June-come back soon – sort of understanding of that amazing satellite and I'm fascinated how, with its gentle reflected light, the moon has a profound and amazingly powerful effect on all sorts of things – tides, moods, our crops and, traditionally, even vampires!
I think that lots of Christian people, like me, believe that God created the moon along with the sun and the stars as part of the creation of the Universe but, interestingly, after that, we Christians don't pay her much attention – but our Muslim friends will continue their Ramadan fast until the tiny sliver of next month's new moon is glimpsed by their religious authorities, and our Sikh neighbours have special prayers and readings every full moon because that's when the first Guru was born. Yes, the date of Easter changes according to the moon's phases – but that's because we know that Jesus was crucified at Passover – and that's the Jewish festival which begins at the time of a new moon.
I like to think that, whether we walk on it like Neil and Buzz or sing about it like Elvis or Van, for millions of people around the world the moon's waxing and waning is a marvellous and beautiful sign of God's eternal presence with us.