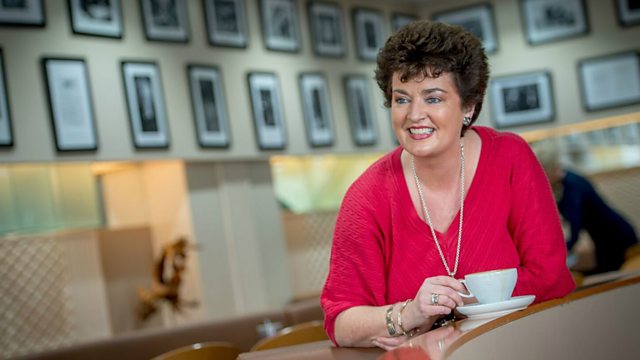 26/07/2014
Live from the Crescent at the promenade in Portstewart for the finale of the Red Sails Festival. Plus, the story of Jimmy Kennedy's famous song.
Last on
Red Sails in the Sunset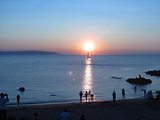 We're off  to Portstewart today for an outside broadcast on the beautiful promenade overlooking the Bay which inspired the famous Jimmy Kennedy song, which in turn inspired the naming of the festival – Red Sails!
This wonderful not-for-profit festival has been running since the early 70's. We're chatting to Sean Graham, Chairperson of the Portstewart community association, who organise the festival every year.
Portstewart community association:  02870 835414
Game of Phones
Next up we have Zoe Seaton from Big Telly Theatre. Opened 27 years ago, it was the very first pro theatre company in Portstewart. And this week they've been running "Game of Phones" to entertain festival goers with a unique piece of 'adventure theatre' –that is, interactive theatre meets smart phones meets mystery tour!
Tel: 028 7083 2588
info@big-telly.com
Sailing in the sunset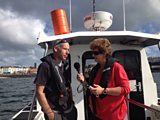 Just behind where we are today at the Crescent on the prom in Portstewart, is the bay that wraps itself round the town. The waves lap right up to the rocks on the lower prom - and out there, it's the place that inspired the famous song after which the festival takes its name. So to hear all about it, Ann- Marie hopped on a boat with a man who knows his way around these waters, Richard Laverty.
Dancing Banshees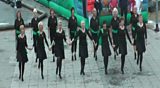 You might associate Banshees with nightmares but there's a group of women from round the triangle who have put an altogether friendlier face on the fairy tale creature with their Irish Dancing group. Going strong with 60 members, the Banshees dance every Monday in a hall on the Bushmills Road in Coleraine but they're at the Red Sails today so we have a chat with head Banshee Marlene Dunlop.
Tracing Jimmy Kennedy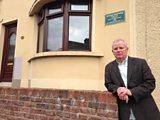 Portstewart may have been the inspiration for songwriter Jimmy Kennedy's Red Sails in the Sunset but Omagh could also claim inspiration for some of his 2,000 song strong repertoire. Historian Vincent Brogan takes Conor McKay to terrace house on Brookmount Rd where Jimmy Kennedy was born to talk about how his Tyrone roots influenced him.
Keeping the coast with RNLI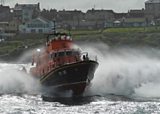 All along the North Cost the RNLI are keeping beach goers safe in the summer season, not only with the lifeboat out at sea but also with lifeguards keeping a watchful eye on busy beaches. We talk to RNLI Lifeguard Supervisor, Karl O'Neil about their efforts to keep people safe this season, as well as getting an insight into the equipment with Anthony Chambers, a mechanic with Portrush RNLI for 36 years.     
0845 122 6999
We all scream for Ice Cream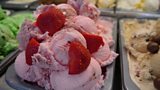 A trip to the coast wouldn't be complete without a little ice cream, and we meet a Portstewart family who have been serving it up here for 103 years.  Morelli's have been a part of the Portstewart prom since 1911. We talk to Nicole Morelli about their family's ice cream legacy, as well as trying to squeeze the secret recipe from her…   
You can find Morelli's on the Prom at Portstewart