Credits
Nessa Stein

Maggie Gyllenhaal
Atika Halabi

Lubna Azabal
Ephra Stein

Andrew Buchan
Sir Hugh Hayden-Hoyle

Stephen Rea
Monica Chatwin

Eve Best
Dame Julia Walsh

Janet McTeer
Nathaniel Bloom

Tobias Menzies
Frances Pirsig

Genevieve O'Reilly
Rachel Stein

Katherine Parkinson
Greene

Tom Bateman
Lady Angela Roberts

Meg Davies
Commander Garrett

Rupert Frazer
Magdi Muraji

George Georgiou
Alima Meshal

Amira Ghazalla
Daniel Borgoraz

Paul Herzberg
British Security Agent

Jamie Hinde
Max Boorman

Martin Hutson
Mazel Stein

Nicole Lopes
Brigadier General Berkoff

Martin McDougall
Nurse Marlene Dalloway

Suzann McLean
Rebecca Lantham

Julia Montgomery Brown
Taxi Driver

Nathan Osgood
Michael Gatz

Ben Smith
Lady Margaret Andrews

Lynne Verrall
Writer

Hugo Blick
Producer

Abi Bach
Producer

Hugo Blick
Executive Producer

Greg Brenman
Director

Hugo Blick
Featured in...
The story of one woman's personal journey to right her father's wrongs.
Would you trust this woman?

Meet the recently ennobled Baroness Nessa Stein.
TV Blog: Creating the dramatic blood-soaked scene from episode 2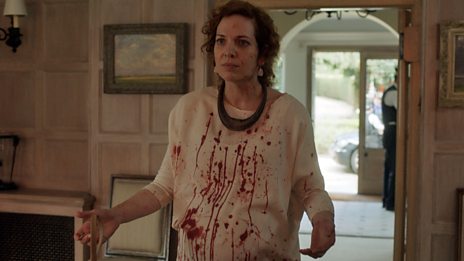 Special effects supervisor Ed Smith explains how he created the moment on the TV Blog.