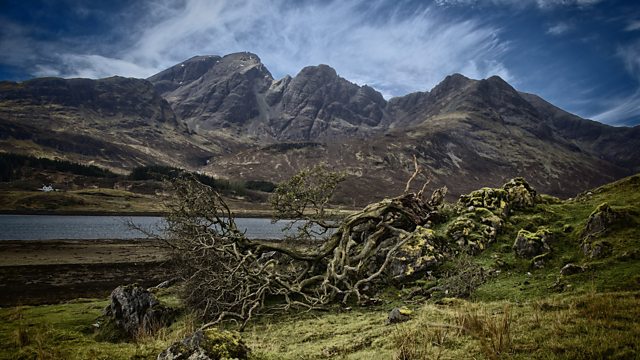 16/09/2012
6.30-7.00: Another chance to hear our special programme focusing on Paul Lister's plans to bring wolves and lynx to the Alladale Estate in Sutherland. Euan McIlwraith asks whether ecological restoration should take priority over hard-won access rights to the Scottish countryside. Would the sacrifice be worth it if even just a small chunk of the landscape could be returned to a more natural state? Plus, can the Alladale project tell us anything about the state of land ownership in Scotland?
This programme was first broadcast in December 2013.
7.06-8.00: The second part of our special series following the route of David Balfour and Alan Breck Stewart in Robert Louis Stevenson's 'Kidnapped'.We begin at Glencoe, and the start of the 'Flight Through the Heather', as our heroes cross some of the wildest land in Scotland in an attempt to avoid the authorities after they are implicated in the famous Appin Murder.
So over the Paps of Glencoe and to the vast wilderness of Rannoch Moor. Then to the munros around Bridge of Orchy, before dropping down towards the Lowlands at Balquhidder. Over to Stirling Bridge, and then along the Forth, until they cross by rowing boat to the south bank, before finally parting at Costorphine in Edinburgh.
This programme was first broadcast in September 2012.
Last on