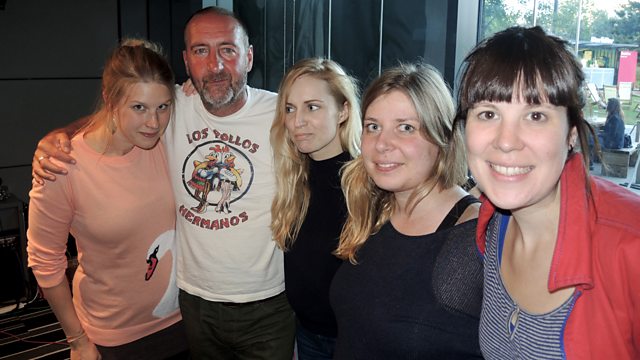 Agnes Obel
Tonight Marc Riley welcomes Agnes Obel back to his Salford studios for another session.
Full name Agnes Caroline Thaarup Obel, she is a Danish singer/songwriter originally from Copenhagen. She released her debut album Philharmonics' in 2010 and enjoyed a lot of success from it in her native Denmark as well as in Holland, Belgium and France. To date the album has solid almost half a million copies, very nice.
Not the first one to do so, she based herself around Berlin for the production of her second album 'Aventine which was released last year and written, recorded, produced and arranged by herself. What a hard worker, she'll need a lie down eh?
On tour she's accompanied by Anne Müller, Mika Posen, Gillian Fleetwood, Anne-Christin Schwartz and Frederique Labbow.
That's a lot of names for Marc to try and pronounce, but we'll get there, along with some tracks from Obel & co.
Last on