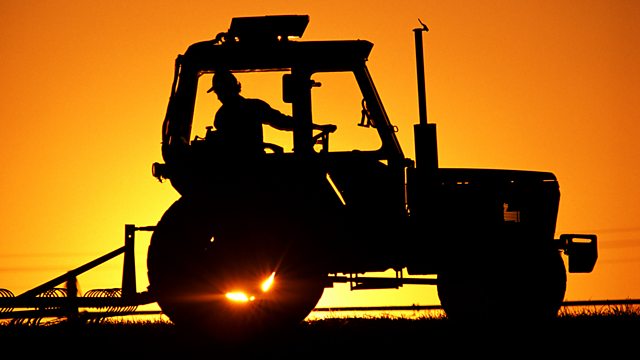 EU Farming Debate, Organic Carrots, Pollinators
The CLA Game Fair gets underway at Blenheim Palace in Oxfordshire today. More than 140,000 people are expected to visit the three-day event, including UKIP leader Nigel Farage. He'll take part in a debate today, with Ross Murray from the Country Land and Business Association, on the subject "Would the countryside be better off if we left the EU?" We hear from both sides of the argument.
After a significant drop in the number of organic producers between 2009 and 2013, it seems things may now be starting to look up for organics. We visit one of the UK's biggest growers of organic carrots, in Inverness.
And the Defra minister Lord de Mauley launches a "call to action" on pollinators today. He tells Sybil Ruscoe what ordinary members of the public can do to try and support bee and bird populations.
Presented by Sybil Ruscoe and produced by Emma Campbell.
Last on