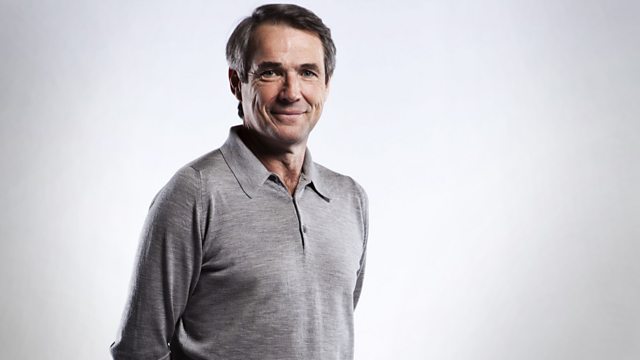 Alan Hansen: Player and Pundit
A central character in the BBC's football coverage since 1992, Alan Hansen is bowing out after the 2014 World Cup finals in Brazil. Gary Lineker presents a personal and revealing tribute as Hansen joins friends, family and colleagues to look back at an illustrious career as a player and a pundit.
This very private, self-effacing family man opens up about his playing career with Scotland and Liverpool, and talks about the close relationships forged over the years with the likes of Kenny Dalglish, Graeme Souness and Mark Lawrenson.
As club captain of Liverpool during the 1989 Hillsborough tragedy, Hansen talks emotionally about the events of that day and how they've had a profound personal effect on him, and everyone else associated with Liverpool Football Club, over the subsequent 25 years. He also discusses the Heysel Disaster four years earlier, and reveals his disappointment at missing out on the 1986 World Cup for Scotland. And we also learn why Hansen turned his back on football management.
Lineker also looks at the massive effect his friend and colleague Hansen has had on sports broadcasting. The so-called 'King of Pundits', he revolutionised the role of the TV analyst. Along with Andy Gray, he was responsible for transforming attitudes towards football punditry. He was unafraid to criticise footballers or the establishment - passionate, forthright and above all, intelligent. Who can forget the infamous quote about the Manchester United team - 'You never win anything with kids'?
Hansen's appeal was so widespread that he even appeared in polls commissioned to find a new James Bond, became a housewife's favourite and brought female viewers to Match of the Day in the process.
There are contributions from Kenny Dalglish, Graeme Souness, Des Lynam, Jamie and Harry Redknapp, Jose Mourinho, Brendan Rodgers, Gary Neville, Ryan Giggs, Paul Scholes, Mark Lawrenson and Alan's wife Janet and children Lucy and Adam.
Credits
| Role | Contributor |
| --- | --- |
| Presenter | Gary Lineker |
| Participant | Alan Hansen |
| Participant | Kenny Dalglish |
| Participant | Graeme Souness |
| Executive Producer | Carl Doran |
| Producer | Graham Lewis |