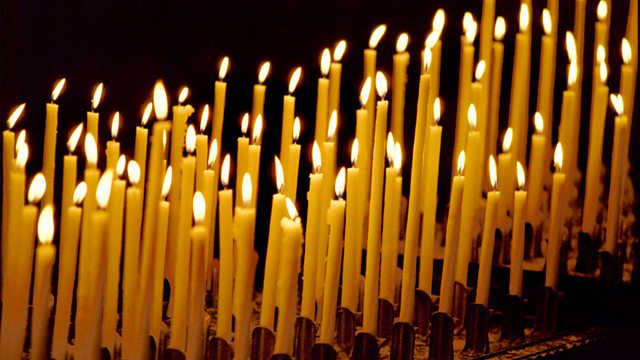 16/07/2014
A spiritual comment and prayer to begin the day with Claire Campbell Smith.
Last on
Claire Campbell Smith
Good morning.  Had you been a music-lover in Vienna in the late 18th century, you'd have noticed that today, there was a buzz in the air, because on 16th July, 1782, a new opera by Mozart received its première.  The plot of Die Entfuhrung aus dem Serail – The Abduction from the Seraglio – centres on its hero, Belmonte's attempt to rescue his fiancée from the Pasha, a high official in the Ottoman empire.  The opera reflects the contemporary interest in the "exotic" and has its fair share of stereotypes – the implied sexual depravity of the Pasha's harem, the caricature of a Turkish despot in his sinister yet comic servant, and the passages of Alla turca music, a Europeanised version of Turkish military band music.  Yet the opera ends up defying the stereotypes by turning the Pasha into the hero.  When he discovers that Belmonte's father is his worst enemy, he immediately sentences him and his beloved to death, but then has a change of heart:  "Tell your father", he says, "that I released you so that you might let him know that it is a far greater pleasure to repay injustices suffered by good deeds, than to compensate evil by more evil".

Recently, a young person was talking to me about someone whose instant criticism of anything he did really got to him.  'Do the same to him', advised a friend.  It's a very human reaction.  But in his letter to the Romans, St Paul suggests an alternative approach: "Do not repay anyone evil for evil.  Do not take revenge, but overcome evil with good".
From hatred and anger; from all failure to love and to forgive, Good Lord, deliver us.  Amen.