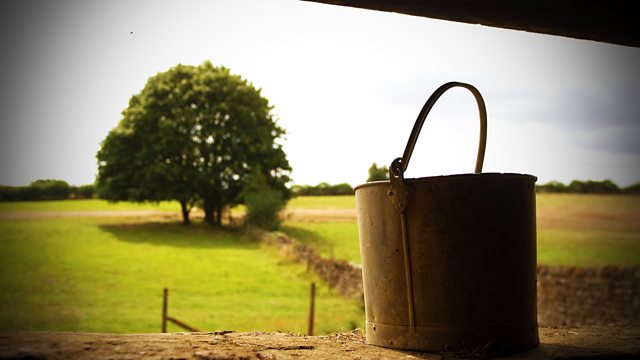 15/07/2014
Jennifer is home from a lovely relaxing holiday. Brian insists (not entirely truthfully) that he has coped fine on his own. He tells Jennifer that John Tregorran has died, which she's sad to hear.
Ruth enjoys seeing a robotic milking parlour. David is sceptical but Ruth points out that it would be brilliant to not have to get up at five every morning. And in all seriousness, if the worst happened they'd have options. The compensation money would help them. David goes to sort out the SAVE campaign t-shirts.
Ian wants Adam to himself this evening to enjoy a takeaway. But Charlie nabs Adam and makes him late, looking at the new kit. Adam has fitted new terminals on the tractors and talks enthusiastically about new technology, clearly expecting Charlie to be impressed. Unmoved Charlie simply tells Adam not to let him down.
Over dinner, Adam apologises to Ian for their lack of quality time together. Ian tries to engage Adam in planning a holiday but Adam's brain is clearly somewhere else. He complains that he doesn't know what on earth he can do to make Charlie happy.
Last on