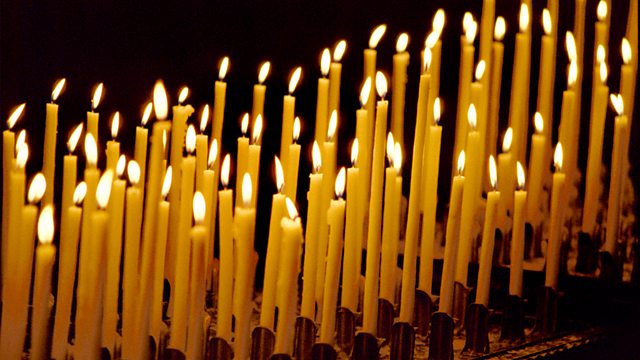 15/07/2014
A spiritual comment and prayer to begin the day with Claire Campbell Smith.
Last on
Claire Campbell Smith
Good morning.   Eight years ago today, the social networking service Twitter was launched.  With its 140-character 'tweets', it's become arguably one of the world's most influential means of communication.  Well, at 139 characters, here's a potential tweet for today, although it's unlikely to correspond with the Met Office's weather forecast: 
St Swithin's Day, if thou dost rain, for forty days it will remain. 
St Swithin's Day, if thou be fair, for forty days 'twill rain nae mair.
Swithin was a bishop, known for his charitable gifts and building of churches, but also for his humility.  On July 15th, 971, over a hundred years after he died, the monks at Winchester moved Swithin's remains to a magnificent shrine inside the cathedral.  Legend has it that a storm broke out and continued for forty days, a sign, some would say, of the saint's outrage, because he'd asked to be buried not in some golden tomb but in the cathedral grounds, where "the sweet rain from heaven might wet his grave" and where passers-by could walk across his lowly resting place.      
The Latin origin of the word "humble" means literally "on the ground," from humus – "earth".  It's a quality we admire, especially in people who've got much to boast about, but don't.  In the Christian tradition, humility is a recognition that our greatest calling is to live in submission to God, that all that we have and all that we are is entrusted to us by God, and that however successful we might be, we still fall short of God's glory and need his grace.
Lord Jesus, who humbled yourself to become human: teach us the grace of humility.  Root out of our hearts all pride, and fashion us after your holy likeness.  Amen.