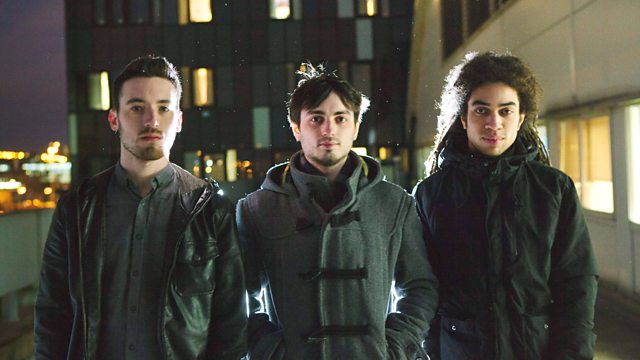 Roller Trio, Craig Taborn
Since first appearing on Jazz on 3's BBC Introducing stage at Manchester Jazz Festival in 2012, young British group Roller Trio have gone from strength to strength. Their stonking self-titled debut earned them both Mercury Prize and Mobo Award nominations - with a mix of duelling rock-jazz riffs and electronic loops from saxophonist James Mainwaring and guitarist Luke Wynter, alongside Luke Reddin-Williams's visceral drum style. Here, performing live in Rotterdam, the band's streak of nominations continues as they compete in the final of the European Jazz Competition against bands selected by members of the European Broadcasting Union.
Also in the programme - a special solo set from American keyboardist and composer Craig Taborn at the 2013 Kansi Auki Jazz Piano Festival in Finland.
Presenter: Jez Nelson
Producer: Chris Elcombe.
Last on