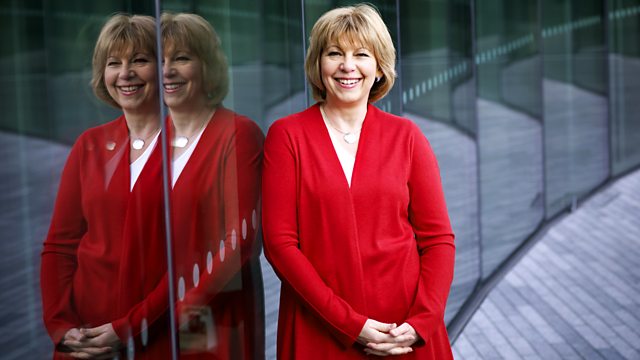 Monteverdi - L'Incoronazione di Poppea
Penny Gore presents Part I of Monteverdi's L'Incoronazione di Poppea with Concerto Italiano and Rinaldo Alessandrini plus music by Strauss & Bruch from the BBC Scottish Symphony Orchestra. Presented by Penny Gore.
2pm
Monteverdi: L'Incoronazione di Poppea Part I
La Fortuna / Drusilla ..... Gaëlle Arquez (mezzo-soprano)
La Virtù / Damigella ..... Jael Azzaretti (soprano)
Amore ..... Amel Brahim-Djelloul (soprano)
Ottone ..... Varduhi Abrahamyan (mezzo-soprano)
Poppea ..... Karine Deshayes (mezzo-soprano)
Nerone ..... Jeremy Ovenden (tenor)
Arnalta ..... Manuel Nunes Camelino (tenor)
Ottavia ..... Monica Bacelli (mezzo-soprano)
Nutrice ..... Giuseppe de Vittorio (tenor)
Seneca ..... Andrea Concetti (bass)
Valletto ..... Marie-Adeline Henry (soprano)
Mercurio ..... Nahuel Di Piero (bass)
Secondo Tribuno / Famigliare di Seneca ..... Salvo Vitale (bass)
Soldato pretoriano/Lucano/Famigliare di Seneca ..... Valerio Contaldo (tenor)
Soldato pretoriano / Liberto / Primo Tribuno ..... Furio Zanasi (baritone)
Concerto Italiano
Rinaldo Alessandrini, conductor
c.3.30pm
Strauss: Burleske in D minor AV.85 for piano and orchestra
Martin Roscoe, piano
BBC Scottish Symphony Orchestra
Andrew Gourlay, conductor
c.3.45pm
Bruch: Scottish Fantasy Op.46 for violin and orchestra
Jack Liebeck, violin
BBC Scottish Symphony Orchestra
Martyn Brabbins, conductor.
Last on