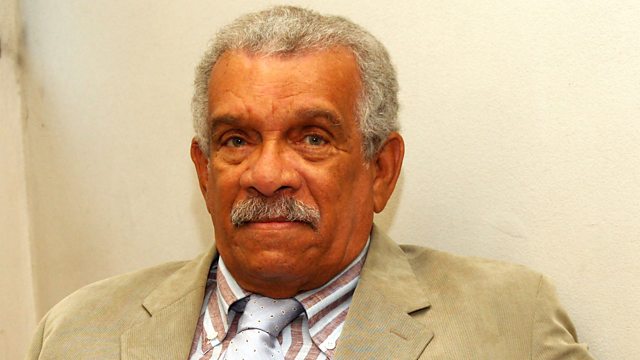 Derek Walcott: A Fortunate Traveller
Glyn Maxwell meets the Nobel Laureate poet Derek Walcott at his home on the Caribbean island of St Lucia on his 84th birthday. From his beach home, Walcott talks about the sea and what it is like to come from a place he feels to be without history. He remembers his late friend Seamus Heaney and enthuses about Edward Thomas and Philip Larkin. They talk of teaching poetry - Glyn was once Derek's student. He reads some of his own poems and, from memory, a sad and beautiful lyric by Walter de la Mare. The surf and the tropical rain make their own calypso music. Producer: Tim Dee.
How Radio 4 were invited to the birthday celebrations.