Add music you love and enjoy it with
Fantastic 80's Disc 1 (Various Artis, Columbia

La Roux

Uptight Downtown

(CD Single), Polydor, 001

(CD Single), Brushfire Records

Now 36 (Various Artists), EMI

25 Years Of Rock'n'Roll: 1980 (Va), Connoisseur Collection

Glorious (Various Artists), Columbia

(CD Single), Universal, 001

Eddie Hodges

I'm Gonna Knock On Your Door

Oldies But Goldies, Janus

The Shadows

and

Cliff Richard

Summer Holiday

Cliff Richard - 40 Golden Greats, EMI

Billy Ocean

Love Really Hurts Without You

The Greatest Hits Of 1976 (Various), Premier

Imelda May

Johnny Got A Boom Boom

(CD Single), Universal Classics & Jazz, 1

Footloose (Original S/Track), CBS

Eric Clapton

and

Friends

Call Me The Breeze

The Breeze, Polydor, 001

KT Tunstall

Black Horse & The Cherry Tree

(CD Single), Relentless Records

Million Sellers Vol.14 - The Seventie, Disky

George Harrison

My Sweet Lord

All Things Must Pass, EMI, 4

The Best Of The Christians, Island

(CD Single), Columbia, 001

Lenny Kravitz - Baptism, Parlophone

ABBA

Money Money Money

Abba Gold (40th Anniversary Edition), Polar, 009

Looking Back - The Best Of Hall & Oat, BMG

Ain't No Mountain High Enough, Sony Music, 3

Sunny Side Up, Atlantic, 1

Barry White

You're The First, The Last, My Everything

Barry White - The Collection, Mercury

(CD Single), Southern Ground, 1
Pause For THought

From Leslie Griffiths, Methodist Minister:

 

 

Women are at the centre of so many news items this week. The government reshuffle has brought the number of women in the Cabinet up to five. That's the world of politics. Meanwhile, the Church of England, not to be beaten, will soon be ready to accept women as bishops – did you see all those deliriously happy faces when the vote was announced? And then there was that one woman, Angela Merkel, the German Chancellor, jumping for joy as she watched her team win the World Cup. I just love the photograph of her standing in the middle of the players, a pink-coated flower with the white-shirted players fanning out around her like the petals on a daisy. A great week for women, indeed. But why shouldn't it be? Why on earth should we suppose that they belong on the margins of public life instead of at the very heart of things? I know there are some people who still won't be able to swallow the fact that there are now going to be women bishops and we must respect their views. For all that, it's a huge relief that, at last, the Church has found a way forward on this issue. It's been hanging around too long.

 

 

Saint Paul once declared that the Christian community should be inclusive, a body of people where Jews and Gentiles, men and women, slaves and free people could all be comfortable in each other's company. That is, divisions based on racial, gender or social grounds are not to be entertained. It's a word that could well be applied to society at large. We must hope that those women who are today beginning their lives as heads of government departments, or who can now allow themselves to dream of a church led as much by women as by  men, will be trend-setters. Let the clock never be put back.
BBC Playlister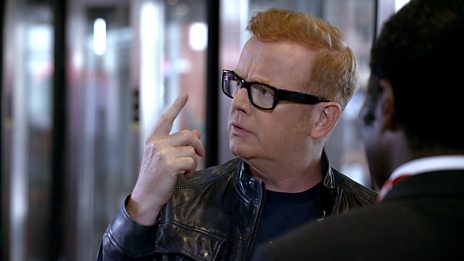 Chris has a song stuck in his head - but what is it? That's why he needs BBC Playlister!
500 WORDS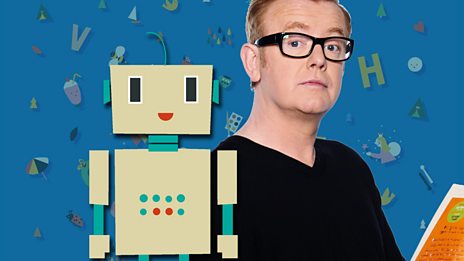 Featuring celebrity videos and top writing tips!
Podcast
Catch up with the latest Breakfast fun with Chris Evans. Hear the best stories and the biggest…