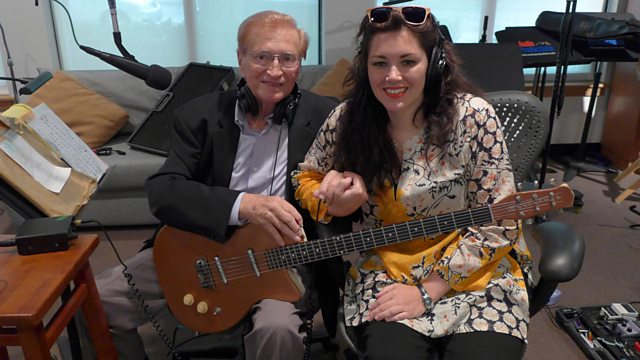 Harold Bradley - The World's Biggest Unknown Guitarist
If you ask Harold Bradley, 88, how many records he's played on during his career he doesn't know. "It's over 13,000" he says, "but then there were ten years of files that were destroyed & ten more years with no paperwork at all".
Since 1946, Harold has been playing three sessions a day, five, six or seven days a week, with an average of three songs a session - you can do the maths!
A Nashville native, he played on every record Patsy Cline ever made, and with Elvis, the Everly Brothers, Roy Orbison, Don Gibson, Brenda Lee, Jerry Lee Lewis, Willie Nelson, JJ Cale, Buddy Holly and literally thousands more. You can hear him play on "Stand By Your Man", "King Of The Road" and "Jingle Bell Rock".
He was the second person to take an electric guitar on the Grand Ole Opry, and with brother Owen played a major role in establishing the Nashville recording industry which remains to this day.
Despite all this, you've probably never heard of him, and that's exactly how he likes it.
This is his story, but also the story of an industry, of how Nashville became one of the world's pre-eminent recording sessions and a look at how records are made.
Harold himself is at the core of the programme, explaining his style and philosophy, recreating the session in which he recorded "Crazy" using exactly the same equipment for a spine-tingling listening experience, and reflecting on his many years as the king of the session guitarists.
Joining him to explain and expand the story are guests including guitarists Brad Paisley and Steve Cropper of Booker T and the MGs, harmonica great Charlie McCoy, singer Mandy Barnett and many more.
The programme is presented by musician and author Sid Griffin, himself an accomplished country guitarist and leader of modern bluegrass band The Coal Porters.