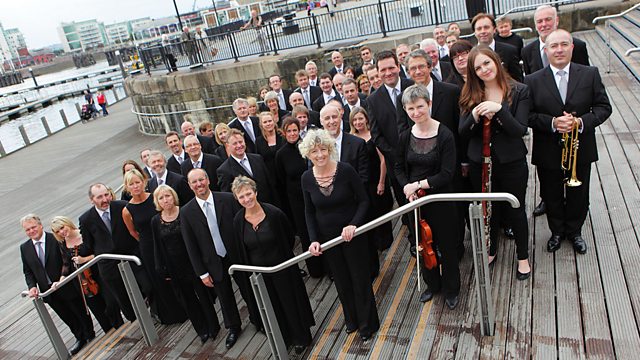 BBC NOW - Richard Blackford, Holst
Live from the Town Hall, Cheltenham
Presented by Christopher Cook
The BBC National Orchestra of Wales conducted by Martyn Brabbins performs Holst's suite The Planets and alongside a new work by Richard Blackford exploring the soundscapes of life on planet Earth - The Great Animal Orchestra
Richard Blackford: The Great Animal Orchestra (symphony for orchestra and wild soundscapes)
8.05 Interval - Christopher Cook goes inside the Great Animal Orchestra with Richard Blackford and soundscape recordist Bernie Krause
8.25
Holst: The Planets
BBC National Orchestra of Wales
Savitri Singers
Martyn Brabbins
This final evening concert in the 70th Cheltenham Music Festival is a vivid orchestral voyage around our own planet and beyond.
Richard Blackford's The Great Animal Orchestra is inspired by the work of American environmentalist and soundscape recordist Bernie Krause. This five movement symphony combines live orchestra with Krause's recordings from around the world - including the Sumatran rainforest, American Pacific tree frogs, African elephants and gorillas, and a range of exotic, South American birds.
Gustav Holst composed three movements of his Planets suite - Mars, Venus and Jupiter - in 1914, so this performance marks the centenary of this masterpiece's inception. From the menacing start of Mars, the Bringer of War to the bewitching fade-out of Neptune, the Mystic, it will be wonderful to hear one of the greatest pieces of orchestral music ever written in the Town Hall of Holst's home town. As the organ in the Town Hall is currently out of action, the part will be played in down the line from All Saints Church, where Holst's father was choirmaster and where the composer himself sang as a choirboy.
Last on