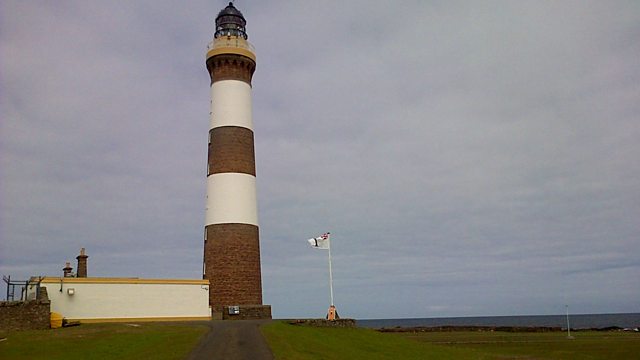 North Ronaldsay
Listen in pop-out player
North Ronaldsay is the most northerly of the Orkney Islands and home to a unique breed of sheep. The animals are largely kept on the rocky shore, the ewes brought on to grass only for lambing, and are held on the fringes by a thirteen-mile stone dyke built in 1832 on the orders of the local laird. The more fertile inland fields were then used for beef cattle, which is still the case today, and the sheep thrived on their seaweed diet.
Nearly 200 years on, the dyke still plays a crucial role in North Ronaldsay farming, but the population has drastically reduced and farming life on the island has changed beyond recognition. With fewer people able to maintain the dyke and fewer crofters keeping more sheep per head, the responsibility for maintaining this breed, which some say dates back five thousand years, is resting on fewer shoulders. Housing is in short supply on North Ronaldsay, which makes it hard to attract new people, and although there is a primary school, the roll currently stands at only three.
What, then, is the future for the island and for the sheep? Moira Hickey finds widespread optimism among the islanders, based on the quality of the meat they produce, the demand for wool spun in the local wool mill and the self-reliance of the population. Transport links are good, the bird observatory brings in a steady stream of visitors and young islanders are choosing to return to live and work where they grew up - so hopes are high that this tiny community can sustain itself and its unique flock of sheep, despite all the many changes that are taking place on and around the island.
Produced and presented by Moira Hickey.
Last on