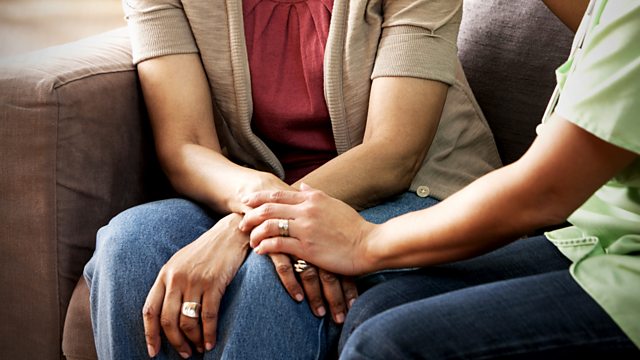 Rocks That Fail
Mark Tully asks what happens when the things or people we rely on to be strong, to be there, to be with us, turn out to be fragile, absent, or against us.
From Peter's denial of Jesus, to the failure of financial institutions in times of economic depression, Mark suggests that a crack in a rock need not necessarily be a fatal fault line. From one of the great medieval love stories, he draws from the letters of Heloise castigating her lover Abelard for failing her, while insisting that still only he can be her rock. And he finds a metaphor for our very human tendency to mask our inner weakness with a show of outward strength in the extraordinary phenomenon that is a Prince Rupert's Drop - a tear-shaped drop of glass that can withstand the blows of a hammer to its bulbous end, but will explode into fragments at the slightest twist of its tail.
The programme features the song Anthem by Leonard Cohen, which includes the lyrics, "There is a crack in everything, that's how the light gets in". Mark considers if it is ever possible to find perfection or whether, paradoxically, we should use the flaws we come across to strengthen our faith in the people and institutions on which we build our lives.
The readers are Brian Cox, Frank Stirling and Fiona Shaw.
Producer: Adam Fowler
A Unique production for BBC Radio 4.
Last on