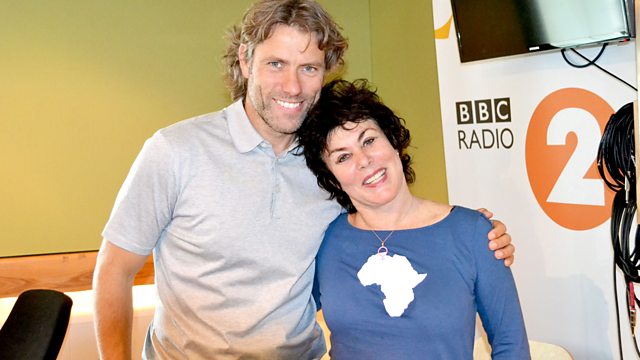 Ruby Wax and Jonathan Harvey join John
For the next five weeks John Bishop will be hosting Saturday mornings.
Each week John will introduce the Greatest Record Never Played - a fantastic song, from a favourite band or artist, but rarely heard on the radio. For his first show he has chosen his own hidden gem from Don McLean.
In My Perfect Weekend a well known name will be telling us how they would spend their ideal, money's no object, Saturday and Sunday - where they would go, who they would take with them, what they would eat and what they might listen to and watch.
John's first guests are:
Ruby Wax, who tells John about her new one-woman show, which is heading for Edinburgh. It's based on her number 1 bestselling book Sane New World: Taming the Mind. Described as a manual on how to survive the 21st century, using the knowledge from her recent Masters Degree in mindfulness-based cognitive therapy at Oxford University, spiked with comedy.
Ruby will also be talking about highlights from her long and varied career to date.
Also this week, fellow Liverpudlian Jonathan Harvey, the multi-award-winning writer of the play and film Beautiful Thing, the creator and writer of the Bafta-nominated sitcom Gimme Gimme Gimme, and Beautiful People. He is one of the main writers of Coronation Street, and his other TV work includes Rev, Shameless, At Home With The Braithwaites, Lilies, The Catherine Tate Show, Panto (starring one John Bishop) and Murder Most Horrid. He also wrote the 2001 stage musical Closer To Heaven with the Pet Shop Boys. Perhaps most significantly of all, he also won the Spacehopper Championships at Butlins Pwhelli in 1976.
He will be talking to John about his third novel The Girl Who Just Appeared and his plans for the summer.
Last on