A foreword to Goodbye to All That

One of my grandfathers was old enough to fight in the First World War. Bill was the son of a Scottish railway clerk and the first of his family to go to university. He was at Aberdeen, reading Classics when along with three of his four brothers, he enlisted with the Gordon Highlanders. One was killed, one lost a leg, one was made deaf and Bill had his lower lip shot off. Can you imagine a narrower escape?



On his return, Bill endured pioneering plastic surgery which involved flesh from his chest being grown from a flap of skin into a pedicle, which was attached to his mouth in order to regenerate it. He was one of only two of his class to survive the war and both decided to become doctors, Bill undergoing the last of his surgery during the first year of his training. He died of pneumonia when my father, his youngest child, was 18 months old. My father became a doctor, too.



The First World War changed the course of life. It also changed the course of lives to come. A hundred years on it is still in sight but has slipped out of reach. The gap opening up between present and past is full of reverberations, something of which this collection of essays takes as its starting point. What does it mean to have your life and your identity as an artist shaped by conflict? I didn't want writers simply to return to the past but to formulate and reinvigorate questions we should never stop exploring. They were asked to consider the loss of literary innocence or ideals, the discovery of new ones, the question of artistic freedom, and what it means to embrace new imperatives or to negotiate imposed expectations.



While we all know this conflict as a "world" war, few of us are aware of the true extent of global involvement that political repercussions, complex allegiances and colonial grip incurred. The countries listed as participants range from China to Liberia, Alaska to Romania. In order to reflect something of this, I decided to ask writers from different countries to contribute. Each has their own experience to bring to bear of the tensions – fruitful or not – between life and art,  how these are amplified by all kinds of conflict.



I have borrowed the title, Goodbye to All That, from Robert Graves's famously "bitter leave-taking of England" in which he writes not only of the First World War but the questions it raises: how to live, how to live with each other, and how to write.





Lavinia Greenlaw
Part of...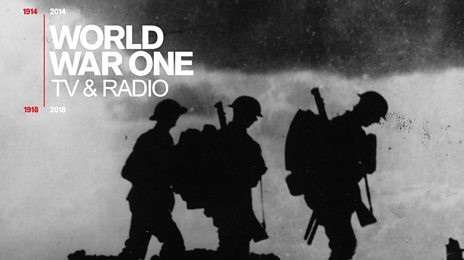 Marking the centenary of World War One across the BBC