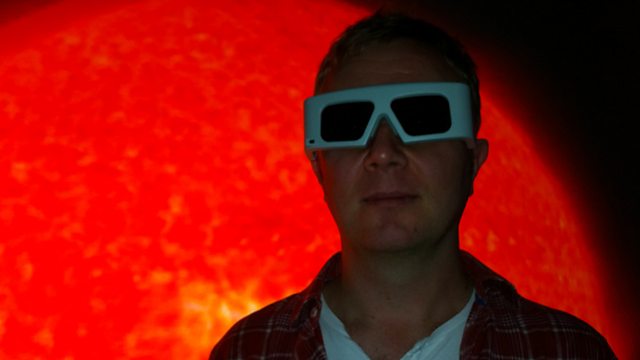 15/07/2014
As the Welsh science festival season continues, Adam Walton previews the Wrexham Science Festival.
Last on
Wrexham Science Festival
Adam Walton previews some of the events at this year's Wrexham Science Festival.
"The Science Of Star Wars" puts the "the force" and planets like Tatooine under the scientific microscope. Adam chats to author Mark Brake and science presenter and rapper Jon Chase about the show, which will also test the audience's knowledge about the Star Wars universe.
"Exploding Custard" is a lively family show demonstrating how everyday objects can produce startling results. We hear from Ian Russell who has taken the show to many countries to inspire young minds about the wonder and phenomena of science.
Over at Techniquest Glyndwr, Adam meets science festival event organiser Andy Cairns and Dawn Pavey and hears about how the festival is put together, and how Techniquest is playing host to several events including a Lego themed day.
Mike Corcoran of Glyndwr University explains the idea behind the "Mathinogi" event at the Science Festival, which will combine Welsh culture with the story of mathematics in Wales.
Glyndwr's Stuart Cunningham asks "can you make this programme more interesting?" which is the title of his event at the festival exploring interactive TV and how it could develop in the coming decades.
We also hear from archaeologist Spencer Smith who'll be at Wrexham Science Festival explaining the scientific techniques that are being used to expose "lost landscapes".